The article on Tebowmania was written by Michael Silver and titled "The year of Magical Stinking: An Oral History of Tebow Time."
In it, Quinn was quoted as saying, "We've had a lot of, I guess, luck, to put it simply." He also said he felt the fans were the reason Tebow leapfrogged him on the depth chart when supplanting Kyle Orton as the starter after a 1-4 start.
"I felt like the fans had a lot to do with that," Quinn said in the article. "Just `cause they were chanting his name. There was a big calling for him. No, I don't have any billboards. That would have been nice."
Quinn also said in the article that the way Tebow expresses his faith doesn't "seem very humble to me." Both men are Christians.
Quinn took to Twitter after the article's release Tuesday, saying the comments attributed to him did not reflect his opinion of Tebow.
Tebow "deserves a lot of credit for our success and I'm happy for him and what he accomplished. Most importantly, he is a great teammate," Quinn wrote.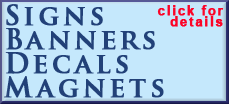 Quinn said he's reached out to Tebow directly "to clear this up," adding, "I apologize to anyone who feels I was trying to take anything away from our team's or Tim's success this season."
Quinn is an unrestricted free agent whom the Broncos are considering bringing back to Denver.
He was Orton's primary backup when the season started but when Orton struggled, the Broncos' brain trust wanted to see what they had in Tebow, a 2010 first-round draft pick who made more than $7 million last season, including a big bonus that was paid before the season.
Tebow won seven of his first eight starts and produced a series of stirring fourth-quarter comebacks that made up for his poor passing and messy mechanics.
With Tebow at quarterback, the Broncos reached the playoffs for the first time since 2005, and they won their first game, against Pittsburgh, when Tebow connected with Demaryius Thomas on an electrifying 80-yard touchdown pass on the first play of overtime.
Thomas chimed into the latest Tebow rift on Tuesday, tweeting, "I'm tired of ppl talking about my QB.. If u ask me there's no such thing as luck.. It's hard work and determination.. That's all..."