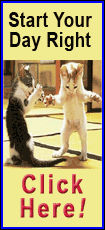 Jordan Eberle, Ryan Smyth, Taylor Hall, Ales Hemsky and Eric Belanger also had goals for Edmonton (23-30-6).
Scott Hannan scored his second goal of the season and first in 52 games to provide the only offense for the Flames (28-23-10), who lost in regulation for the first time since Jan. 31.
Calgary, which fell to 5-1-3 in February, had won 10 straight at home against the Oilers and beaten them in 16 of 17 meetings.
Edmonton had won just one of six overall and one of nine on the road.
The Oilers were the better team from the opening faceoff. Edmonton outshot Calgary 17-7 in the first period and kept pouring on the pressure. Hall and Eberle recorded five shots each in the period, but the Oilers were locked in a 1-1 tie.
The Flames nearly carried a 1-0 lead into the second, but Eberle scored with 1:12 left in the first. Miikka Kiprusoff stopped a dangerous shot from Gagner and jabbed out his pad to stop Eberle on his first shot, but the Oilers' leading scorer reeled in his rebound and lifted a backhand just under the crossbar.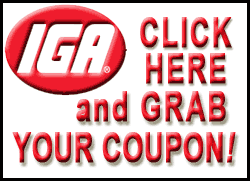 It looked for a time as though Kiprusoff, who entered 10-3-3 in his last 16 games, with a .944 save percentage, might steal the game for Calgary.
At the 8-minute mark of the second period, Edmonton held a 21-7 edge in shots, including 13-0 since the 11:00 of the first period.
However, the constant pressure by the younger and faster Oilers resulted in a breakthrough as Edmonton scored three times in less than five minutes to seize a 4-1 lead.
Hemsky scored on a pass from Hall on a 2-on-1 break at 8:09 for his first goal in 17 games.
Another odd-man rush produced the Oilers' third goal at 12:21. Cory Sarich overskated the puck at the Oilers blue line, resulting in another 2-on-1. Ben Eager's shot was kicked out by Kiprusoff, but Belanger buried the rebound for his third of the season.