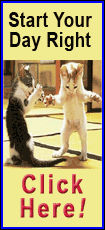 "Be Inspired: The Life of Heavy D" will feature interviews with the Jamaican-born rapper's family and artists such as Will Smith, Mary J. Blige and Queen Latifah, according to Centric TV, the 24-hour channel that is part of the BET Network.
Heavy D, whose given name was Dwight Myers, is considered one of the most influential rap artists of the late 1980s and early 1990s, both as the front man for his group, Heavy D and The Boyz, and as a solo artist. He died last November at age 44, from a blood clot in his lung.
Centric said the documentary includes footage from Heavy D's last televised performance, at the BET Hip-Hop Awards last October.