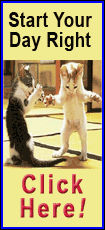 "There's been a load of speculation, some true, some not true," Cowell said. He added that he waited to see who was interested enough to ask about joining the show before focusing on the search.
Judge Antonio "L.A." Reid confirmed there had been discussions about adding Whitney Houston but no contact was made with her. Houston died Feb. 11.
Meetings will be held over the next few weeks with "a number of people," Cowell said, primarily to make it clear to contenders how much of a time commitment "X Factor" represents.
He didn't shed much light on the departures of Abdul and Scherzinger, saying only that shows evolve and "this time it was decided to do it sooner or later." He said the two have been "incredibly gracious and respectful" and he's looking forward to working with them again.
With host Steve Jones' exit, Cowell said he wants to switch to a two-host format that would better suit the show and the amount of information that needs to be explained, entertainingly, to viewers. He didn't say who might be hired but said they could be people who don't have "host" on their resume.
He's not looking far for new judges and emcees, Cowell indicated, saying, "it's important we have more Americans on the show."
Cowell, who's a judge on the Fox show he based on his hit British series, is English. Jones is Welsh.