Romney is paying the most attention to Michigan, his birthplace and the site of an unexpectedly tight race with Santorum, by attending a tea party rally Thursday night in an effort to get more conservative support. He has campaigned confidently in Arizona, so much so that he has not aired any television ads in the state.
Santorum, meanwhile, is focusing for the moment on raising money for his cash-strapped operation. He is hoping for an upset in Michigan, which would cap a rebound that began two weeks ago when he won caucuses in Minnesota and Colorado and a nonbinding primary in Missouri.
The 20th debate of the primary season offered the GOP hopefuls their final face-to-face outing on a national stage before contests over the next 12 days that may well winnow the field. Arizona and Michigan host primaries Tuesday, followed by caucuses in Washington four days later. Ten states will cast ballots on Super Tuesday, March 6.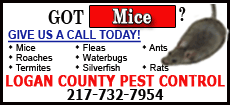 Polls show Santorum leading the field nationally and in several states. Romney and rivals Ron Paul and Newt Gingrich used the nationally televised forum Wednesday night to challenge Santorum, who repeatedly found himself in the hot seat over his record on spending, home-state projects known as earmarks, and support for a federal education law.
Romney criticized Santorum for support of spending programs when he represented Pennsylvania in Congress, where he served both in the House and Senate. Romney said Santorum voted five times to raise the government's ability to borrow, supported retention of a law that favors construction unions, and supported increased spending for Planned Parenthood. He said federal spending had risen 78 percent overall while Santorum was in Congress.
Santorum retorted that government spending declined as a percentage of the economy when he was in the Senate, and he noted that when Romney was asked last year if he would support a pending debt-limit increase, "he said yes."
The former Massachusetts governor also went after Santorum on earmarks, the specialized spending bills directed to a particular state or program.
"You voted for the Bridge to Nowhere," Romney said to Santorum, referring to an infamous bridge proposal in Alaska that would have been built with millions in federal funds. "I would put a ban on earmarks."
Paul went further, calling Santorum a "fake" conservative. Gingrich dismissed the argument over earmarks as "silly" but said his years as House speaker made him best equipped to bring reform to such Washington practices.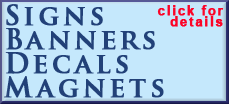 Santorum, for his part, said he had differentiated between "good earmarks and bad earmarks" and supported only those that funded defense and other needed projects.
He also noted that Romney had sought earmarks to fund the 2002 Salt Lake City Olympics. And he blamed Romney anew for championing a health care law in Massachusetts that became the prototype for President Barack Obama's health care law, which is detested by conservatives.
"It would be a difficult task for someone who had the model for Obamacare -- the biggest issue in this race -- to be the nominee of our party," Santorum said.