Mark Olver and Jay McClement also added goals for the Avalanche, who have won three straight at home and moved to within two points of Los Angeles for the eighth and final playoff spot in the Western Conference.
Colorado went 4-0 against Los Angeles this season, the first time the team has swept the series since 1992-93, when the franchise was in Quebec.
The Avalanche scored three goals in a fast first period, leading the Kings to pull Jonathan Quick, one of the top goaltenders in the NHL. Quick was replaced by Jonathan Bernier in the second.
Varlamov lost his shutout bid early in the third period when Dustin Brown deflected in Drew Doughty's slap shot from near the blue line.
The young Russian goalie is seeing more time lately with Jean-Sebastien Giguere on the mend from a groin injury. Varlamov has had quite a bit of success against the Kings so far in his career, going 3-0 with a 1.33 goals-against average.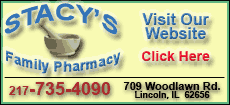 Steve Downie made his debut with the Avalanche after being acquired Tuesday from Tampa Bay for defenseman Kyle Quincey, who was subsequently dealt to Detroit for a first-round pick and a minor leaguer.
The 24-year-old Downie arrived in the Mile High City late Tuesday and was so eager to get to the rink that he hardly slept.
"It was disappointing taking off on the plane (and leaving the Lightning)," he said. "But it was even more exciting landing."
Downie led the Lightning in penalty minutes (121) and fighting majors (5).
He was paired with Ryan O'Reilly and Gabriel Landeskog on the team's top line.
Downie didn't take long to make his presence known -- and felt -- as he decked Justin Williams with a crushing blow along the boards in the opening minute. He also drew his first penalty when he tripped Williams later in the first.
Colorado jumped all over Quick early in the game, with Olver scoring on a wrist shot, Stastny taking advantage of a turnover deep in the Kings zone with a wraparound goal and McClement tipping in a pass from O'Reilly.