Bynum had 19 points and 14 rebounds, including several big plays in the final 5 1/2 minutes, as the Lakers hit the halfway point of their season with a 96-91 victory over the defending NBA champion Dallas Mavericks on Wednesday night.
"Andrew was great," coach Mike Brown said.
The free throws by Bynum broke an 82-all tie with 5:29 left and put the Lakers (20-13) ahead to stay after 13 ties and 10 lead changes.
After the Mavericks failed to take advantage of a turnover by Kobe Bryant when Jason Terry gave it right back, Bynum was underneath the basket with the ball. But he instead passed it to Fisher in the left corner for a 3-pointer. Bynum was smiling broadly when he chased down and hugged Fisher when Dallas called timeout.
Fisher, whose driving short jumper with 3:41 left ended a 9-0 run and made it 89-82, had given Bynum a pep talk before the game. They were also thinking about the playoffs against Dallas last season.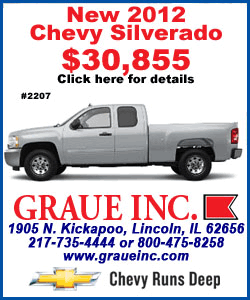 "We got swept last year, and it was on our minds," Bynum said.
There was also Bynum's alley-oop dunk from Bryant with 1:05 left that stretched the lead to 93-86. The Lakers then held on despite missing six consecutive free throws after that.
Bryant missed two free throws with 37 seconds left. After Dirk Nowitzki's tip-in got Dallas within 93-91, Pau Gasol was fouled and missed both of his free throws with 20 seconds left.
"I'm a little overweight, I'm too young to have a heart attack," Brown said after watching all those misses.
But Matt Barnes grabbed the rebound after Gasol's second miss and was quickly fouled himself. He ended the Lakers' charity-line slump with two free throws.
"That was big," Fisher said. "The way last season ended, this game was big for a lot of us."
Gasol had 24 points for the Lakers, while Bryant and Fisher each had 15. Bryant shot 4 of 15 while being held 14 below his NBA-leading scoring average, and was scoreless until two free throws with 10 seconds left in the first quarter.
Nowitzki had 25 points and 12 rebounds to lead the Mavericks (21-13), who played their final game before the All-Star break after winning seven of their previous eight games. Vince Carter had 20.
"I'm disappointing tonight, I'm not dismayed," coach Rick Carlisle said. "Our effort was there, we just didn't make enough plays at both ends. ... The break's coming at a good time."