After all these adventures, Woods had no trouble picking the most important shot he had Wednesday in the Match Play Championship.
"Probably the putt on 18," he said.
It was an 8-foot putt up the hill. It gave him a par, and a hard-earned win over Gonzalo Fernandez-Castano in the opening round. And it allowed him to return Thursday to Dove Mountain, the only objective at this wild tournament.
Luke Donald won't have that privilege.
For the first time since he first qualified for this World Golf Championship in 2005, the world's No. 1 player was beaten in the first round. There is no such thing as an upset, not even for the No. 1 seed, given the 18-hole match and the quality of players.
Even so, not many saw this coming.
Only a year ago, Donald turned in the most dominant performance ever in the Match Play Championship. He never trailed the entire week, and none of his matches ever reached the 18th hole.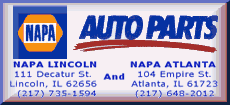 Turns out Donald won't be playing the 18th hole this week, either.
He never led against Ernie Els, and started dropping shots in bundles on the back nine until it was time to remove his cap and shake hands on the 14th green.
Els won, 5 and 4, becoming only the third No. 64 seed to win a match since this event began in 1999. Peter O'Malley beat Woods in 2002 at La Costa, and Ross McGowan defeated Steve Stricker two years ago at Dove Mountain.
"I don't think it would have mattered who I played today. I just didn't play well," Donald said. "I struggled. I gave away too many holes and made too many mistakes. You can't do that in match play against anyone, let alone Ernie."
Donald, coming off a year in which he became the first player to capture the money title on the PGA Tour and the European Tour, has not finished among the top 30 in the three tournaments he has played this year. The last time that happened was in August 2009.
He headed home to south Florida for two weeks off before the next WGC event at Doral.
"It's a terrible ride home, believe me," said Els, who has lost five times in the opening round. "I feel for Luke. He's got a lot of pressure on him. Yeah, I know exactly what it feels like."
Matteo Manassero decided to approach this week with no pressure at all. That changed when he build a 3-up lead on Webb Simpson, then had a string of one-putts on the back nine for birdies and par to hold him off.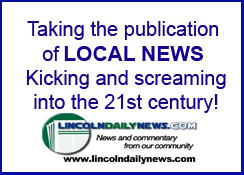 Everyone feels pressure at some point. Such is the nature of match play.
Rory McIlroy was feeling it right after Donald left the course. The U.S. Open champion seized control by winning four straight holes, and he was 3 up with three holes to play. Then came a bogey on the 16th, and the 17th. Suddenly, he was 1 up and playing the 18th hole against George Coetzee, and he popped up his tee shot that made par a challenge.
Luckily for McIlroy, his opponent failed to take advantage. Coetzee went 60 feet by the pin on his approach and three-putted for bogey. So McIlroy escaped, and with Donald out of the way, the 22-year-old from Northern Ireland had a clear path to No. 1.
So does Lee Westwood, who played a tidy round in beating Nicolas Colsaerts.