Keith Appling and Brandon Wood both scored 13 points to key No. 6 Michigan State's 66-61 victory over Minnesota on Wednesday night, helping the first-place Spartans win their sixth straight game and keep their one-game lead in the Big Ten.
"When you're trying to be in a championship run, you've got to steal a game somewhere," said Izzo, who has Michigan State in position for a seventh conference title in his 17th season at the school with three games to go.
Draymond Green had 17 points, five rebounds, five assists and four steals for the Spartans (23-5, 12-3), who maintained their perfect February record despite the flawed showing. Green's only basket of the second half was a pump-fake layup that rolled on the rim and in to tie the game at 58 with 1:40 left. He was 4 for 6 from 3-point range before halftime and 1 for 8 from the field in the second half.
"Any time you can get a road win, no matter how ugly it is, it means a lot," Green said. "Especially how the race is now. We really needed this win."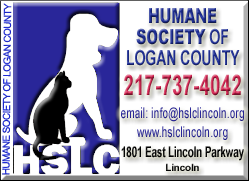 Second-place Ohio State and Michigan won their games on Tuesday.
"It wasn't looking too good, but we stayed together and executed what we're supposed to do, and it worked out," Wood said.
Austin Hollins scored 17 points on 4-for-6 shooting from 3-point range for the Gophers (17-11, 5-10), who led for more than 18 minutes of the second half until a flurry of late turnovers -- 12 of their 15 came after halftime. Julian Welch had four turnovers to offset 10 points and eight assists.
The Gophers beat Michigan State 33-27 on the boards and made 14 of their 15 free throws, but they still couldn't pull out a must-win game for their dying NCAA tournament hopes.
Appling made six free throws over the final 32 seconds to seal the win and send the stunned Gophers to their 20th defeat in their last 26 Big Ten games. The Spartans haven't lost at Williams Arena in six years.
"They've got a lot of pride. They play with a lot of toughness. They play with a lot of confidence," said coach Tubby Smith, who fell to 1-11 against Michigan State in five seasons at Minnesota.
After playing a steady game at point guard for most of the night, Welch started succumbing to the Spartans' pressure. Wood turned a steal into a dunk to cut the lead to 54-52 and had consecutive layups a little later off turnovers to bring Michigan State within 58-56. Joe Coleman was called for a double dribble. Then Green maneuvered his way inside for the tying score.