Lincoln College wrestlers head to national tournament

Send a link to a friend
[February 23, 2012] The Lincoln College wrestling team will travel to Rochester, Minn., to compete in the NJCAA national wrestling tournament Friday and Saturday. Heading into the tournament, the Lynx are ranked third in the nation, with six individuals ranked in their weight classes.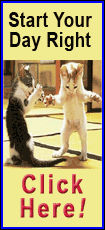 At 125 pounds, Prentice Thomas, a sophomore from Carbondale, is ranked sixth. Freshman Ethan Raley, of Nineveh, Ind., is ranked first at 141 pounds. Sophomore Mark Marianovich, from Chicago, is ranked fourth at 149 pounds. Freshman Michael Togher, from New Lenox, is ranked sixth at 157 pounds. Freshman Matt Dwyer, from South Beloit, is ranked second at 184 pounds, and sophomore Michael Johnson of Indianapolis, Ind., is ranked first at 197 pounds.

"We're very excited about the possibilities for this team," says head coach Steven Bradley. "If these guys can perform and live up to their rankings, I like our chances."

The Lynx have three other qualifiers who are capable of stepping up and walking away as all-Americans. "If they can make this happen, we could be in the hunt for a national title," the coach said.

The other three qualifiers are Darnell Thomas, a freshman from Cahokia, at 165 pounds; Steve Burling, a freshman from Pekin, at 174 pounds; and heavyweight Gabe Berry, a sophomore from Indianapolis, Ind.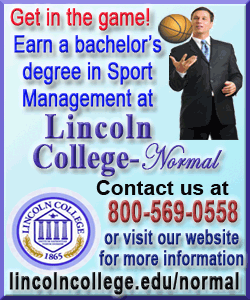 The tournament gets under way at 9:30 Friday morning, with the finals taking place on Saturday evening at 7.
___
Online:
[Text from file received from Lincoln College]