The senior center is obligated to stay within the guidelines for a Volunteer Income Tax Assistance Center. The guidelines prohibit the center from completing tax forms that involve the sale of property, business earnings, depreciation, stock sales, farm income, and other income or deductions that are not typical in nature.

For an appointment, call 732-6132.

Hours are:
---
Liberty Tax appreciation days
Liberty Tax Service honors military and veterans
Liberty Tax Service salutes veterans, active military and their immediate family members with free tax preparation at all participating Liberty Tax Service offices Feb. 22-29. This is for first-time customers of Liberty Tax.
"We want to give something back to honor the brave men and women who valiantly defend us and the American way of life," said Chris Fehr, owner of Liberty Tax Service. "We look forward to helping them this year. Tax advice is always free regarding military service tax issues or any tax concern. Just call and ask."
There is one Liberty Tax Service location in Lincoln and two locations in Decatur. To be directly connected with the nearest one, call 866-871-1040.
Liberty Tax Service provides tax cut on fees for teachers and school employees
Teachers can leave their lesson plans behind but are invited to bring their tax receipts and information to Liberty Tax Service offices during "Educator Appreciation Days." The company is saluting area teachers, all school employees and bus drivers by offering them free tax preparation if they are new customers from Feb. 27 to March 4 at the Decatur, Lincoln and Springfield Liberty Tax offices.
"Employees of our education systems deserve a tax break," said Chris Fehr, owner of Liberty Tax Service in Lincoln. "We have 'Appreciation Days' to show our respect for the teaching profession and those employed by the schools. They have one of the most important jobs of all."
Eligible educators who spend their own money on classroom supplies may again qualify for a tax break in 2011. An eligible educator is a kindergarten through grade 12 teacher, instructor, counselor, principal or aide who works at least 900 hours in either a public or private school. The adjustment for these expenses, of no more than $250, can be claimed whether or not the taxpayer can itemize.
---
2 special guests at LCU on Feb. 29
Lincoln Christian University welcomes 2010 John Templeton Award for Theological Promise recipient Dr. Jeffrey Stackert as part of its Biblical Studies Symposium. Stackert will present a paper entitled "The Devastation of Darkness: Disability in Exodus 10:21-23, 27 and Intensification in the Plagues." The public is invited to join all students for this lecture scheduled in Restoration Hall, Room R23, on Feb. 29 from noon to 12:50 p.m.
LCU is also hosting Dr. Lisa Anderson-Shaw on Feb. 29 as the first guest speaker in a series of "Bioethics Conversations" this spring. The topic, "A Conversation can Change an Outcome: Communicating Bad News in Difficult Situation," will address communications between patients, families and physicians. The session will be from 7 to 8:30 p.m. in Restoration Hall, Room R49. The Bioethics Conversations at LCU are an ongoing series of topical discussions about bioethics, presented from a Christian worldview.
---
Mason City Limits hosts "Laughin' Toward a Cure"
The Mason City Limits comedy club is hosting its third annual "Laughin' Toward a Cure for MS" March 2-3, benefiting the Greater Illinois Chapter of the National MS Society through the MS Slugfest softball tournament in Chicago in August.
Featured comedian will be Rob Haney. He is a writer for the "Bob and Tom Show" and has been featured on HBO.
Funds will be donated through the area softball team Hittin' for Kids with MS. Brian and Corky Stoltzenburg, Jeff and Ginger Yeazle, and Bob Dunovsky participate with the team in the softball tournament in August.
Showtimes are Friday, March 2, at 8 p.m. and Saturday, March 3, at 7:15 and 9:30 p.m. Mention "MS fundraiser" and a portion of the ticket price will be included in the donation to Hittin' for Kids with MS.
Reservations are encouraged. Call 217-728-LAFF (5233) to reserve your seat.
---
New Holland-Middletown supports Humane Society in Feb. and March
The service learning project at New Holland-Middletown School for the months of February and March supports the Humane Society of Logan County.
Students are collecting pet food, treats and supplies. Also, a container for collecting change and cash donations is available in the school office. Donations from the public are welcome and can be placed in the school library in Middletown.
The Humane Society of Logan County is a not-for-profit organization committed to the prevention of cruelty, abuse and neglect of animals. The organization has a new shelter at 1801 E. Lincoln Parkway, Lincoln.
For more information about this project, call 217-445-2656. Faculty sponsor for the project is Diane Bicknell.
---
"Remembering to Care for Yourself"
Meeting the needs of a family member or friend who has memory loss or Alzheimer's is a big undertaking. Vonderlieth Foundation is partnering with Harbor Light Hospice and the new Mount Pulaski Alzheimer's Support Group for an event aimed at providing support and resources for those who are providing care for someone with memory loss. The "Remembering to Care for Yourself" program will be at Vonderlieth Living Center on Thursday, March 8, at 2 p.m.
Featured topics of discussion will be:
Caregiver burnout; guilt tips and techniques

Safety in the home

Advance medical directives

Respite, long-term care and hospice options
Speakers are LaRea Birt, R.N., B.S.N., and Michelle Matteson, B.S. in psychology. There will be food and door prizes, and a chance to get acquainted with the new Mount Pulaski Alzheimer's Support Group.
---
Master Gardeners host Russel Allen Garden Day
The University of Illinois Extension Logan County Master Gardeners will host Russel Allen Garden Day on Saturday, March 10, at the Meyers-Evans Student Center at Lincoln College. Sessions will run from 9 a.m. to 1 p.m., with registration from 8 to 8:45 a.m. The public is invited for this event that will feature various presentations related to gardening, as well as displays by area plant and gardening societies. The day is in honor of Russel Allen, a charter member of the Logan County Master Gardener volunteer program.
To view a brochure and register online, visit the Logan-Menard-Sangamon website, http://web.extension.illinois.edu/lms/. For additional information, call 217-732-8289.
---
---
Writing club meets
Lincoln Writers Club will meet Tuesday, March 13, at 6:30 p.m. in the Alumni Room of the Lincoln College dining hall. The Rev. Barbara Stroud-Borth will chair the meeting.
Suggested writing topics: Mardi Gras, Girl Scouting or Leap Year.
For more information, call 732-2723.
---
February Draw 4 Carroll winners -- The winners of the Feb. 15 Draw 4 Carroll drawing were as follows:
$500 -- Emily Bakken;
seller: Emily Bakken

$250 -- R. Michael Jeisy;
seller: Erika Pellinghelli

$150 -- Jim Rich;
seller: Holy Family

$100 -- Mildred "Mickey" Raffa;
seller: Dan Raffa
The next and final Draw 4 Carroll drawing will take place on Wednesday, March 14, at 1:30 p.m. at the Holy Family Parish office.
---
Elkhart dinner lecture on the Irish connection
The Elkhart Historical Society will present the second of a new season of lectures at the Wild Hare Cafe in Elkhart on Friday, March 16. "Abraham Lincoln in Logan County, and the Irish Connection" will be presented by Paul Beaver, professor emeritus of Lincoln College. Beaver will talk on little-known facts about Abraham Lincoln in Logan County during the years 1834-1860.
Lincoln was a surveyor, lawyer and politician in and around Logan County and left much documented information, some of which has previously been reported incorrectly in many publications over the years. Beaver will discuss the impact of the waves of Irish immigrants into Logan County, which had a direct influence on the political success of our 16th president of the United States.
Come join an entertaining Irish night with music and corned beef and cabbage (an additional entrée is available).
Reservation forms are available at www.elkharthistoricalsociety.org and the new www.wildharecafe-elk-il.com website.
---
Hartem FFA consignment auction
The second annual Hartsburg-Emden FFA consignment auction will be on Saturday, March 17.
The auction will be at the Orvil Township machine shed in Hartsburg.
Proceeds from the auction go toward sending FFA members to the Washington Leadership Conference.
---
Zonta scholarship
This year, the Zonta Club of Lincoln is able to offer scholarships for young women; among them is the Zonta Club of Lincoln's Women's Career Scholarship.
The scholarship being offered is open to any Logan County woman. The school to be attended need not be an Illinois institution; however, it must be accredited or recognized as an approved program in the field of study. Top candidates will be selected based on merit, activities, leadership, honors, awards and need. Awards are offered on a one-academic-year basis and applicants can reapply year after year. Students having less than one academic year remaining until graduation are not eligible for consideration.
Deadline for this scholarship application is March 19.
Scholarship applications are available at local high schools, colleges and university guidance offices.
More information is available in a Jan. 25 LDN article.
For further information or to obtain an application, contact Christel Huff, chairman, Zonta Club of Lincoln Scholarship Committee, 211 Latham St., Lincoln, IL 62656; phone 217-732-3305 (home) or 217-737-4470 (cell); or email christel_huff_211@comcast.net. Applications can be emailed to applicants.
---
Mount Pulaski Rotary Club scholarship announcement
The Mount Pulaski Rotary Club is offering Mount Pulaski High School seniors the opportunity to apply for scholarships through a Rotary Club program again this year. Applications for the scholarships may be obtained from the high school guidance counselor's office.
---
February Senior-of-the-Month at Mount Pulaski High School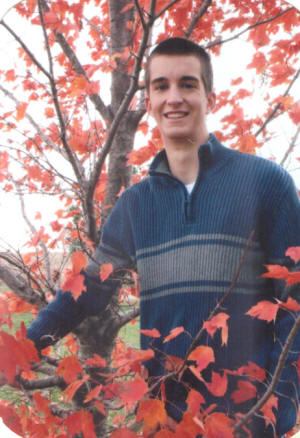 Mark Foley has been named February Senior-of-the-Month at Mount Pulaski High School. Mark is the son of Robert and Sharon Foley of Mount Pulaski.
In addition to leading the class academically, Mark is a four-year member of student council, serving as president. He is a two-year member and co-president of National Honor Society, a four-year member and captain of the varsity basketball team, a three-year member and state qualifier on the Worldwide Youth in Science and Engineering team, and a three-year member of the Science Olympiad team. He has also been a member of the Drama Club for four years and served on the prom committee.
In the community, Mark earned his Eagle Scout rank with Troop 122 of the Boy Scouts of America. He was a 2011 delegate to Illinois Boys State, where he was elected secretary of state.
Mark plans to attend Indiana University or the University of Minnesota, to major in finance and accounting.
The Senior-of-the-Month program is co-sponsored by Johnson's Food Center of Mount Pulaski and Mount Pulaski Pharmacy. Monthly winners receive $100 savings bonds and are eligible to compete for the $1,000 Senior-of-the-Year award.
---