For nearly a century, scientists have struggled to make a diet pill that helps people lose weight without side effects that range from embarrassing digestive issues to dangerous heart problems.
But this week, federal health advisers endorsed the weight loss pill Qnexa even though the FDA previously rejected it over concerns that it can cause heart palpitations and birth defects if taken by pregnant women.
The vote of confidence raises hopes that the U.S. could approve its first anti-obesity drug in more than a decade. It also highlights how challenging it is to create a pill that fights fat in a variety of people without negative side effects.
"Having a drug for obesity would be like telling me you had a drug for the fever," said Dr. Mitchell Roslin, chief of bariatric surgery at Northern Westchester Hospital in New York. "There can be millions of different reasons why someone is obese; it's really a symptom of various underlying mechanisms."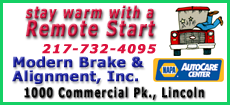 An effective and safe diet pill would be an easy sale in the U.S.: With more than 75 million obese adults, the nation's obesity rate is nearing 35 percent. But the biggest problem in creating a weight-loss drug is that there's no safe way to turn off one of the human body's most fundamental directives.
For millions of years, humans have been programmed to consume calories and store them as energy, or fat. It's this biological mechanism that makes it almost impossible to quickly lose weight by not eating. Cutting down on food instead sends stronger signals to the body to store more calories.
"Throughout most of human history calories were scarce and hard to get, so we have numerous natural defenses against starvation," said Dr. David Katz of Yale University's Prevention Research Center. "We have no defenses against overeating because we never needed them before."
The drug industry has been on a nearly 100-year search for a drug that can help the body shed pounds. They've mostly failed to come up with an effective one and many of their experiments have proven fatal to patients:
Early attempts focused on speeding up metabolism to burn more calories. In the 1930s, doctors prescribed an industrial chemical called dinitrophenol, which accelerated metabolism, but also caused fever, swelling and deadly toxicity in some patients. The 1938 law establishing the Food and Drug Administration was a response to untested drugs like dinitrophenol.

In the '50s and '60s, amphetamines became a popular because they boost metabolism and suppress appetite. But the pills proved to be highly addictive, and doctors discovered they increase blood pressure and heart rate. The amphetamine phentermine remains approved for short-term weight loss, usually less than 12 weeks, though it is seldom prescribed because of the potential for addiction.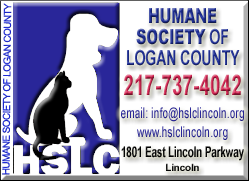 Perhaps the worst diet pill safety debacle came in the 1990s and involved the combination of phentermine and another weight loss drug marketed by Wyeth called fenfluramine. The combination of the two pills, dubbed fen-phen, was never approved by the FDA but more than 18 million prescriptions were written for it by the mid-90s.

But after studies in 1997 suggested that up to a third of patients taking fen-phen experienced heart valve damage, Wyeth was forced to recall two versions of fenfluramine and eventually paid more than $13 billion to settle tens of thousands of personal injury lawsuits.