Rajyam was unable to pay off $2,400 owed to eight different companies. Employees of microfinance companies, including SKS, urged other borrowers to seize the family's chairs, utensils and wardrobe and pawn them to make loan payments, her family told investigators. Unable to bear the insults and pressure of the crowd of borrowers who sat outside her home for hours to shame her, Rajyam drank pesticide on Sept. 16, 2010, and died, the family says.
"We have lost my mother," her daughter says. "Nobody will support us."
The investigator's conclusions lay the blame on SKS employees, saying they failed to comply with company policies "and even basic moral rights."
Vautrey said he sent the case studies to three top managers, including Rao. Emails obtained by AP indicate that summary reports were emailed to the managers.
Rao did not respond to multiple requests from AP seeking comment.
Vautrey went to Akula's office one night and told him what they were doing was bad karma.
"I don't want to be part of a team abetting suicides," Vautrey said in an interview. "It is systemic failure. We have no right to kill anybody for our own business. Let's close down our business if we can't do it right."
---
A profound shift in values and incentives at SKS began in 2008.
In October, Boston-based Sandstone Capital, now SKS' largest investor, made a major investment. It joined U.S. private equity firm Sequoia Capital, which funded Google and Apple and is SKS' largest shareholder, on the board of directors.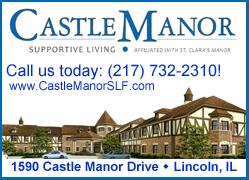 Akula, who had been chief executive in the company's early days, stepped down in December 2008 but stayed on as chairman. The company brought in new top executives from the worlds of finance and insurance.
SKS also began transferring more loans off its books, selling highly rated pools of loans to banks, which then assumed most of the associated risk of borrower default. That freed SKS to push out more and bigger loans.
In December 2009, SKS launched a massive sales drive. The "Incentives Galore" program ran through February 2010 -- just one month before the company filed its IPO prospectus.
Agents won prizes worth up to 10 times their average monthly salary for signing huge numbers of new borrowers. Vautrey said he coordinated the shipment of 8,800 televisions, refrigerators, gold coins, mixers, washing machines and DVDs as rewards for more than 3,000 districts nationwide.
One loan officer signed up 273 groups in a month. Under training protocols, the ideal number of groups formed per month is 12, the maximum is 36, according to field agents and reports written by Akula.
"The focus is only on targets," Ramulu Sirgapur, who spent a decade at SKS before he left in December, told AP. "Even if we've given feedback, there might be recovery or repayment issues. That's OK. Just concentrate on growth."
The result: Management had a great set of numbers to show investors as it shopped the IPO. In a month, SKS could add 400,000 borrowers and 100 branches, and train more than 1,000 new loan officers. SKS had 6.8 million borrowers and had disbursed $3.2 billion in loans. India was pimpled with SKS branches, which bloomed in nearly 100,000 villages.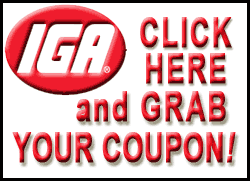 SKS said it was the fastest growing microfinance company in the world.
But basic principles of lending were overlooked, according to interviews with current and former employees, as well as correspondence and internal PowerPoint presentations by Akula.
Six current and former SKS staffers with experience in the field told the AP they no longer had time to check a borrower's assets or follow up and make sure a loan was put to productive use. They said that they were pressured to push more debt onto people than they could handle and that the number of days devoted to borrower training was cut in half.
"You have a (borrower group), and a loan officer goes out and trains them, educates them, then they give the loan. That's the SKS I'd seen in 1999. That was the whole model on which microfinance is supposed to work. In the quest for growth, a lot of these things got neglected," said Ankur Sarin, director of the SKS trusts, which are the fourth largest shareholder in the company and tasked with looking out for borrower interests.
As the relationships between heavily indebted borrowers and loan agents broke down, it became harder to collect.
Frustrated agents began working together and going door to door to collect, rather than taking payments only in public -- a company rule designed to limit coercion. They began using other borrowers to pressure defaulters into repaying.
"The growth was very rapid. That growth led to some suboptimal outcomes," said Ashish Lakhanpal, managing director of Kismet Capital, one of SKS's largest shareholders, who was on the SKS board until October 2010. "Were there lapses? Absolutely."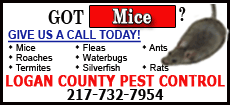 While the board was concerned about fast credit growth, the company never believed it was harming borrowers, Lakhanpal said.
"Mistakes were made, but I find it difficult to believe there was anything people did at a managerial level to encourage field officers to do that," he said.
---
In spring 2011, Akula began circulating a plan to spend $10 million to train financial counselors who would make sure clients weren't getting into too much debt and used their loans productively, according to Sarin, Vautrey and others with firsthand knowledge of the proposal.
The plan was never adopted.
Publicly, Akula continued to deny that SKS bore any responsibility for suicides. "Whatever happened was due to external factors and was not reflective of any fundamental flaw in our model," he told India's Business Today.
Privately, Akula prepared a 55-page presentation for the board that detailed the seven suicides that SKS' outside investigation had blamed on the company. The presentation showed how the pre-IPO push for growth led to a systemic breakdown, and again urged core reforms to restore training and lending discipline.
Board members received copies of Akula's presentation at a July 26, 2011, meeting, said a former employee who helped prepare the material and spoke anonymously for fear of retribution.
The minutes of the meeting, however, make no mention of the report.
"As per my notes, this was not part of the board proceedings," company secretary Sudershan Pallap wrote in a Sept. 26 email to Akula, who had complained of the omission.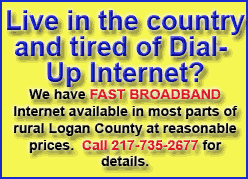 Ravikumar, who would become interim chairman when Akula resigned, said the board was never informed that SKS employees were implicated in any suicides, and denied Akula presented any such findings to the board.
"There was no presentation from Vikram Akula at that board meeting. This will be reflected in the minutes, as signed by Vikram Akula," he said.
Ravikumar said the board reviewed reports from the Microfinance Institutions Network, but none of them implicated SKS employees.
Akula continued to complain to the board that his presentation had been ignored. He summarized his concerns about the company's direction in emails, obtained by the AP, to seven board members, including Sequoia's Sumir Chadha, Sandstone's Paresh Patel and three independent directors: Ravikumar, Harvard's Tarun Khanna, and Pramod Bhasin, the former chief executive of Genpact.
Chadha, Patel and Khanna did not respond to multiple requests for comment.
Ravikumar declined to comment on what he said was personal correspondence.
Bhasin said reports claiming SKS bore responsibility for borrower suicides were "unsubstantiated."
"Any issues raised to the Board at various times were fully investigated by external parties and found to be unsubstantiated or without evidence or actions were taken on them where appropriate," he wrote in an email.
Rancor within the company was intensifying. Board members felt Akula was suffering from a bad case of "founder's syndrome," that he couldn't stand to share power at a company that had become too big for him to run.
Finally, on Nov. 23, 2011, Akula resigned.
Vautrey said he was targeted, and SKS began termination proceedings against him on Feb. 6. Three members of his staff have been fired and have filed wrongful termination complaints with the state.
On Feb. 6, SKS also sold 2.43 billion rupees ($49 million) in securitized loans. The stock price surged 10 percent. Top executives have been on the road, hoping to raise 5 billion rupees ($100 million) from international investors.
Sai, the company spokesman, said SKS has hired an ombudsman, is spending $3 million to improve its customer grievance program and has revamped training to ensure that employees comply with current regulations and do not lend to over-indebted borrowers. He said the company would like to reorganize incentives to maintain rapid growth while ensuring loan quality. Those changes have yet to be implemented, he said.