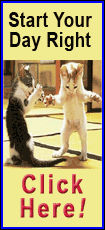 "Only in politics do people root for bad news, do they greet bad news so enthusiastically," Obama said of Republicans. "You pay more; they're licking their chops."
Obama said dismissively that all the Republicans can talk about is more drilling -- "a bumper sticker ... a strategy to get politicians through an election" -- when the nation's energy challenges demand much more. In a speech in Miami, he promoted the expansion of domestic oil and gas exploration but also the development of new forms of energy.
For all the political claims, economists say there's not much a president of either party can do about gasoline prices. Certainly not in the short term. But it's clear that people are concerned -- a new Associated Press-GfK poll says seven in 10 find the issue deeply important -- so it's sure to be a political issue through the summer.
"Right now, we're experiencing yet another painful reminder of why developing new energy is so critical to our future," the president said. At an average of $3.58 a gallon, prices are already up 25 cents since Jan. 1, and experts say they could reach a record $4.25 a gallon by Memorial Day.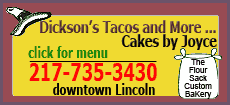 Those higher prices could hurt consumer spending and unravel some of the recent improvements in the economy. And they could also be a daily reminder to voters to question Obama's contention that he's making the nation -- and them -- more secure.
While motorists are already starting to complain, many economists see the $4-a-gallon mark as a breaking point above which the economy starts to suffer real pain. Analysts estimate that every one-cent increase is roughly a $1.4 billon drain on the economy.
Obama's Republican challengers aren't letting it all slide by. They have stepped up their attacks on his energy policies, including his rejection last month of a pipeline to carry oil from Canada to refineries on the U.S. Gulf Coast. And they're full of promises.
"I've developed a program for American energy so no future president will ever bow to a Saudi king again, and so every American can look forward to $2.50-a-gallon gasoline," former House Speaker Newt Gingrich said in the Wednesday night GOP debate in Mesa, Ariz. He calls his strategy "Drill Here, Drill Now."
At the same event, former Sen. Rick Santorum of Pennsylvania -- who has warned of $5-a-gallon gas -- asserted that "we have a lot of troubles around the world, as you see the Middle East in flames and what's going on in this country with gas prices and the economy." And former Massachusetts Gov. Mitt Romney suggested that even more troubling than rising gasoline prices was Iranian President Mahmoud "Ahmadinejad with nuclear weapons."
In his speech at the University of Miami, Obama sought to draw a contrast with his GOP challengers and made a pointed reference to what he suggested was Republican glee at rising gas prices.
"And you can bet that since it's an election year, they're already dusting off their three-point plans for $2 gas," Obama said. "I'll save you the suspense. Step one is drill, step two is drill, and step three is keep drilling. .. We've heard the same thing for 30 years. Well, the American people aren't stupid."
Addressing the rising public anxiety, Obama said, "There are no quick fixes to this problem, and you know we can't just drill our way to lower gas prices." Anyone suggesting otherwise was not being honest, he said.
Still, Obama said he had ordered his administration to search for every possible area to help consumers in the coming months. He said his administration's "all-of-the-above strategy," one that includes oil, gas, wind and solar power, is the "only real solution" to the nation's energy challenges.
Gingrich quickly dismissed Obama's energy speech as "excuses and fantasies."
Presidents often get blamed for rising gas prices, but there's not much they can do about them. The current increases at the pump have been driven by tensions in Iran and by higher demand in the U.S. as well as in China, India and other quickly growing nations.