Abdel-Moneim Abolfotoh was attacked by masked gunmen late Thursday and struck three times in the head with the butt of an automatic rifle, said the spokesman, Ali Bahnasawy. The attackers drove off with the vehicle.
The brazen attack on a presidential hopeful, just months before elections are to be held, highlighted the deteriorating security across Egypt since the uprising that ousted Hosni Mubarak from power a year ago.
Abolfotoh suffered a concussion but was released from a Cairo hospital in the morning, though he remains under medical supervision, Bahnasawy added.
Campaign officials said the motive for the carjacking was not immediately clear, but suspected it might have been a targeted attack. "We don't believe it's random, but we're not sure yet," Bahnasawy said.
While many blame the Interior Ministry for the deteriorating security over the past year, others see it as part of the failure by the ruling military council to steer the country through what was supposed to be a transition to democracy.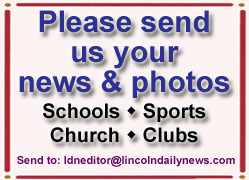 A reformist within the Muslim Brotherhood, Abolfotoh has gained some support among activists behind Egypt's uprising. The Brotherhood, which has emerged as Egypt's most powerful Islamist group and controls nearly half of seats in the country's new parliament, expelled him when he declared his intention to run in the presidential balloting.
The Brotherhood has vowed not to field a candidate in the elections, slated to take place by early June. Nominations for presidential candidates start in two weeks.
Abolfotoh had been campaigning for the presidency and was on his way back from a rally in Menoufia, 40 miles (60 kilometers) north of Cairo, when he was attacked. The gunmen drove off with his rental car after beating him and his driver.