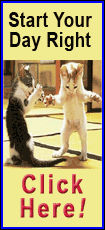 The former Massachusetts governor courted tea party voters in suburban Detroit on Thursday night with an indictment of President Barack Obama as a man who is "comfortable living with trillion-dollar deficits." A day earlier, in Chandler, Ariz., he called for a 20 percent cut in personal income tax rates, a step he said would help the economy grow and create jobs.
Next up is a speech before the Detroit Economic Club, in a city that is struggling and a state where unemployment stood at 9.3 percent in December.
Romney's campaign rests on a foundation of economic know-how, and he presents himself as a lifelong businessman who has the skills to put an end to the worst recession in decades.
He was pulled into a discussion of social issues earlier in the week in Michigan, and again at a debate in Mesa, Ariz., on Tuesday with Santorum, Newt Gingrich and Ron Paul.
But his remarks to the tea party audience in Milford were devoted to the economy.
"The highest priority is making sure we get on a track to a balanced budget," he said, adding that he would eliminate some programs and cut others, and make sure his proposed across-the-board tax cut didn't interfere with plans to eliminate red ink.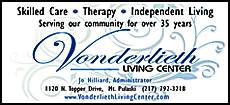 Opinion polls show voters aligned with the tea party are more likely to support Santorum than Romney, and the former Massachusetts governor went out of his way to praise them as part of his courtship.
"I appreciate the work you're doing. I appreciate your willingness to get out of your homes," he said.
By pre-arrangement, Romney agreed to answer audience questions that had been given in advance to the event's emcee, and nearly all of them related to the economy.
But he sidestepped one, when he was asked how he would respond to Obama in a campaign debate next fall if the president pointed out similarities between the health law that Romney pushed through the legislature in Massachusetts, and the version Congress approved.
That was an invitation to discuss a requirement for all residents to purchase insurance, a feature that conservatives loathe in Obama's health care bill but is also present in the Massachusetts law.
Romney steered clear.
Instead, he said: "The first thing I'd say to him is, `You say you copied (the Massachusetts law), how come you didn't give me a call? I'd have told you what worked, what did not work.'"
He added that the federal law was too expensive, raised taxes and cut $500 billion from Medicare over a decade.