Watney knew that if he could win in the first round of the Match Play Championship, there was a good chance he would face Tiger Woods. And after that, he might get another match with Lee Westwood.
That's just how it unfolded over two days at Dove Mountain. The surprise was in the details.
For 17 holes on Thursday, he had seen Woods miss seven putts inside 15 feet that allowed Watney to take a 1-up lead to the final hole. Typical of Woods, he drilled his approach to 5 feet, setting off a roar that rattled through the high desert.
Watney already was thinking about how to play the next hole in a match that was sure to go overtime.
"I had my yardage book, I had my pin sheet turned to the first hole, and I was wondering if 3-wood was too much," he said. "No question I thought he was going to make it. And I think everybody thought he was going to make it, to be honest. I know he thought he would. The old adage is to expect your opponent to make it.
"And when it's Tiger Woods," he said, "you really expect him to make it."
Maybe the Tiger Woods of old.
But not this one.
Not only did Woods miss the putt, it never even touched the hole.
"I was fighting the blocks all day with my putter," said Woods, who missed three putts inside 10 feet on the last six holes. "Left-to-right putt, I took it slightly shut right there, and I knew it -- and blocked it open."
It was the third straight trip to Dove Mountain that Woods left without getting past the second round. And it raised more questions about the state of his game -- more specifically, his ability to make big putts that once looked so automatic.
Woods was tied for the lead going into the final round of Abu Dhabi and tied for third. Two weeks later, he was four shots out of the lead going into the final round at Pebble Beach, missed three putts inside 6 feet on the front nine and closed with a 75 while watching Phil Mickelson win with a 64.
And now this.
Woods played a practice round with Steve Stricker on Tuesday, and Stricker noticed the putter was slightly shut. A day later, after Woods won his opening match against Gonzalo Fernandez-Castano, he was asked how much the advice helped.
"Zero," Woods said, not making it clear if it was pointless advice or he couldn't apply it.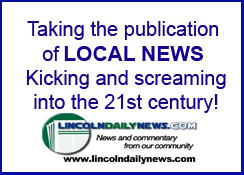 As for the rest of Watney's bracket:
Westwood had to get through Nicolas Colsaerts and Robert Karlsson, which on paper would not seem to be a shocker. But on paper, Westwood had never made it beyond the second round in his previous 11 trips to the Match Play Championship.
This year is different.
"Need more clothes. Didn't pack for long enough!" Westwood jokingly tweeted.
He won the first two holes when Karlsson kept hitting it into the desert, then hung on for a 3-and-2 victory.
"I guess over the first two days, I've started strongly, which is something that I've not done consistently over the last 12 or 11 years or whatever it's been," Westwood said. "And once you get on top, you get a bit of momentum and you can carry that through. And I've not really given my opponent too much of a chance to get it back in it."
Westwood and Watney have a history.
Watney knocked him out on the 17th hole two years ago. Then last year, when Westwood was the No. 1 player in the world, Watney beat him on the 18th hole.
"There may be a bit of revenge factor, I'm not sure," Watney said. "I know it's going to be a difficult match."