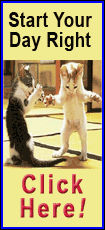 Matt Kenseth won the second of the twin 150-mile qualifying races Thursday with a bold pass of teammate Greg Biffle. The victory gave Kenseth a spot on the second row for Sunday's race -- right behind teammates Carl Edwards and Biffle.
Tony Stewart, the defending NASCAR champion, won the first race and will line up next to Kenseth at Daytona International Speedway.
Biffle was leading headed into the final lap, but he tried to block Kenseth, who dove to the inside and used a push from Jimmie Johnson to take the lead.
"Well, we were going so much faster that we were going to go by him regardless," Kenseth said. "I think that was his only hope, is to try to get up the track, try to line my front bumper up where I had to push him. The problem was, I was going too fast. Even if I wanted to slow down, which I didn't want to on the last lap, I couldn't have."
Robby Gordon and Michael McDowell earned the two spots up for grabs in the first race, while Joe Nemechek and Dave Blaney each raced their way into the 500 in the second qualifying race.
Two-time Daytona 500 winner Michael Waltrip failed to qualify for the race after wrecking as he tried to return to the track surface after a late pit stop. The accident means it will be the first time since 1972 neither Darrell Waltrip or Michael Waltrip will be in NASCAR's biggest race of the season.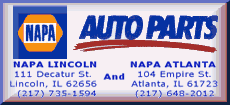 "I just went the wrong way and lost the car," said a dejected Waltrip. "I feel like I let everybody down. I don't know what to say. It's just sad."
The two qualifying races could not have been more different, and both were far calmer than Saturday night's exhibition Daytona 500. That race was the first display of new rules NASCAR implemented to break up the two-car tandem racing that fans vehemently opposed.
But the return of pack racing led to three multi-car accidents and a sling-shot pass at the end of the race that gave Kyle Busch the win over Stewart.
The first race on Thursday had one early five-car accident that began when McDowell ran into David Gilliland, who shot directly into Juan Pablo Montoya and Paul Menard.
Menard then questioned the style of racing NASCAR has created.
"It's a mess out there," said Menard, who was also wrecked in the Shootout. "NASCAR is trying to dictate physics. Physics says two cars are going to push and they're trying to make rule changes to keep us from doing it, so it's kind of hybrid pack racing and tandem racing. It's causing a pretty unsafe situation."
On the last lap of the race, with Stewart trying to hold off Dale Earnhardt Jr. in a race to the checkered flag, Danica Patrick was wrecked as the pack raced down the backstretch.