Those lessons paid off as the Lady Razorbacks pulled out a 72-71 win against the 10th-ranked Lady Vols in overtime, handing them a program-worst third home loss for the season. Tennessee had beaten Arkansas 69-38 on Jan. 8 in Fayetteville.
"These kids came in here believing that they could win this game despite the fact that we got beat badly by Tennessee," Arkansas coach Tom Collen said. "The further along we went in the game, the more they believed. They just made a lot of great plays down the stretch to finish it off."
The Lady Razorbacks snapped an 18-game losing skid to Tennessee and became the second Southeastern Conference team this season to win in Knoxville, a place where the Lady Vols previously had not lost a conference game for nearly four years. South Carolina got its first win in Knoxville on Feb. 2.
For Tennessee, it was the third loss at home this season -- the most the program has ever had in a season. The Lady Vols also lost to No. 1 Baylor on Nov. 27.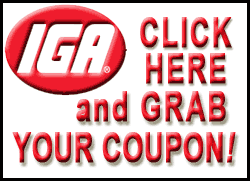 Shekinna Stricklen hit a layup for Tennessee with 48 seconds left to play to cut Arkansas' lead to 70-69. The Lady Vols got the ball back when Keira Peak lost it out of bounds under the Arkansas basket.
Peak fouled Stricklen, who missed both of her free throws with 10 seconds left. Kamiko Williams then fouled Harris, who sealed the win for Arkansas (21-6, 10-5 Southeastern Conference) with a pair of free throws with 6 seconds left to play.
"I think we all definitely wanted to forget about that first game," Harris said. "We know we played bad that game. We are confident in oru abilities offensively, and I think we were able to stick shots."
Peak then fouled Ariel Massengale to keep the Lady Vols from attempting a 3-pointer to tie the game. Massengale hit both of her foul shots, and Quistelle Williams missed a pair of free throws for Arkansas with 3 seconds left, but Stricklen couldn't get a half-court shot off before the buzzer sounded.
"I have to sink the free throws," Stricklen said. "We had a bad first half, but we came back in the second half. We fought. We just had to step up, and we didn't make the free throws in the end."
The Lady Vols held a 62-60 lead with 48 seconds left in regulation but let C'eira Ricketts run right by them and dish the ball to Sarah Watkins, who hit a layup to tie the game at 62 points with 9 seconds left and force overtime.
Watkins had 18 points, and Ricketts finished with 16 points.
Stricklen led Tennessee (20-8, 11-4) with 17 points, all scored after halftime. Glory Johnson scored all 13 of her points in the second half.