Tied at 1, Ryder got behind Chicago's defense and redirected Mike Ribeiro's shot between Corey Crawford's left pad and the near goal post.
Dallas' Loui Eriksson was credited with a goal 74 seconds later that made it 3-1. He scored after Ryder's shot deflected off Chicago defenseman Brent Seabrook's skate.
Dallas's Steve Ott scored on a deflection midway through the third to tie it at 1.
Stars backup Richard Bachman made 26 stops in his first start since Feb. 2, a stretch of 11 games.
Marian Hossa scored Chicago's lone goal and Corey Crawford finished with 22 saves.
As expected, Blackhawks captain and leading goal scorer Jonathan Toews missed his second game with an undisclosed upper-body injury. Chicago defenseman Niklas Hjalmarsson returned to the lineup after missing seven games with a concussion.
Toews also was involved in an automobile accident on the way to the United Center on Thursday morning. According to Chicago police, the Blackhawks center struck the support pillar of an elevated rapid transit rail line as he made a turn in his Mercedes.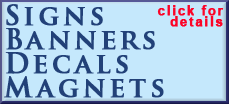 The police report said Toews was not injured in the accident and no citations were issued. The team called the accident a "minor one" and also said Toews was not injured in it.
While the Blackhawks have shored up their defense, their power-play continues to sputter. They failed to convert the only man advantage of the game and are 0 for their last 33 chances.
Neither team had many prime opportunities or sustained pressure in the scoreless first period. Crawford stopped Adam Burish on a short-handed breakaway 4:50 in as the Blackhawks struggled on the lone power play of the night.