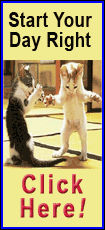 Arbitrator Shyam Das threw out Braun's ban on Thursday, making the Milwaukee Brewers outfielder the first Major League Baseball player to successfully challenge a drug-related penalty in a grievance.
"It is the first step in restoring my good name and reputation," Braun said. "We were able to get through this because I am innocent and the truth is on our side."
Braun tested positive in October for elevated testosterone, which was revealed by ESPN in December. He reports Friday to spring training with the threat of suspension lifted.
"Since joining our organization in 2005, Ryan Braun has been a model citizen and a person of character and integrity. Knowing Ryan as I do, I always believed he would succeed in his appeal," Brewers owner Mark Attanasio said. "It is unfortunate that the confidentiality of the program was compromised, and we thank our fans and everyone who supported Ryan and did not rush to judgment."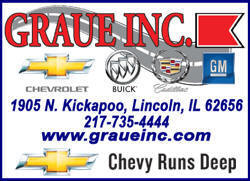 Braun's sample was collected on Oct. 1, a Saturday and the day the Brewers opened the NL playoffs. The collector did not send the sample to the laboratory until Monday, thinking it would be more secure at home than at a Federal Express office during the weekend.
Baseball's drug agreement states that "absent unusual circumstances, the specimens should be sent by FedEx to the laboratory on the same day they are collected."
MLB executive vice president Rob Manfred said management "vehemently disagrees" with Das' decision.
Travis Tygart, chief executive officer of the U.S. Anti-Doping Agency, called the decision "a real gut-kick to clean athletes."
During the hearing, Braun's side challenged the chain of custody from the time the urine sample was collected by Comprehensive Drug Testing Inc. to when it was sent, nearly 48 hours later, to a World Anti-Doping Agency-certified laboratory in Montreal, two people familiar with the case said. They spoke on condition of anonymity because what took place in the hearing is supposed to be confidential.
"To have this sort of technicality of all technicalities let a player off ... it's just a sad day for all the clean players and those that abide by the rules within professional baseball," Tygart said.
Das, who has been baseball's independent arbitrator since 2000, informed the sides of his decision but did not give them a written opinion. He has 30 days to do so.
Technically, the decision was on a 2-1 vote. Manfred and union head Michael Weiner are part of the arbitration panel, and management and the union almost always split their votes, leaving Das, the independent panel member, to make the decision.
"MLB and cable sports tried to sully the reputation of an innocent man," Green Bay Packers quarterback Aaron Rodgers said on Twitter. "Picked the wrong guy to mess with. Truth will set u free"