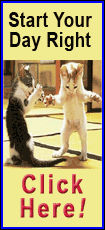 Chris Bosh scored 25 points, Dwyane Wade added 22 and James put up 20 points, nine rebounds, eight assists, five steals and two blocks -- the first such stat line in the NBA since James himself had a night like that four years ago -- as the league-leading Miami Heat stopped Lin and the New York Knicks 102-88 on Thursday night.
It was Miami's eighth straight win, all coming by at least 12 points.
"A learning experience," Lin said afterward, before heading to Orlando for his role in All-Star weekend. "A tough one."
Lin's final line: 1 for 11 from the field, eight points, three assists and eight turnovers -- a long way from the 23.9 points and 9.2 assists he had been averaging over his first 11 games in the Knicks' rotation, when he breathed immeasurable life into a team that was floundering.
Not this time. Lin paid the Heat a great compliment, saying their defense made it tough to even dribble.
"First of all, he deserves all of the credit he's been given," Wade said. "We knew it was going to be a tough task guarding him. ... He's a good player, but we put a lot of pressure on him and it was a success."
The scene was electric, and for much of the night, the game matched the hype.
Spike Lee, Floyd Mayweather Jr. and Chad Ochocinco all sat within seven seats of each other on one sideline, Mike Stanton and Logan Morrison of the Miami Marlins were on another sideline, and members of the New York Mets' front office reportedly jumped aboard a helicopter for the quick trip from the team's spring-training home in Port St. Lucie down to Miami.
Even the First Fan took note of the hubbub surrounding the game.
"In another life, I would be staying for the Knicks-Heat game tonight, then going up to Orlando for NBA All-Star weekend," President Barack Obama told cheering students at the University of Miami earlier in the day. "But these days, I've got a few other things on my plate. Just a few."
When Air Force One was headed to Orlando for a Thursday night fundraiser, yes, there were televisions tuned to Heat-Knicks on board.
"This has been about a three-week push for us and it's a good way to end before the break," Heat coach Erik Spoelstra said. "I think everyone in that locker room needs a handful of days. We've been really focused ... to make this push. We played a team that with more time they're going to improve and become a very dangerous team. They already are right now."
The Heat defense wasn't geared just toward Lin, but rather slowing the entire Knicks' offense. New York shot 39 percent, turned the ball over 19 times and had 10 shots blocked -- five of them by Miami center Joel Anthony, who also had six rebounds and took only one shot, which he missed.
"I'm sure they were all geeked up for him," Knicks coach Mike D'Antoni said of the Heat defense against Lin. "And they took the challenge and they did a great job. It's hard to be Peter Pan every day."
If proof was needed that the Heat wanted to make a point against Lin, there was some clear evidence.
Exhibit A: Mario Chalmers stole the ball from Lin and went in for a two-handed dunk in the early minutes. Exhibit B: Norris Cole, Chalmers' backup at point guard, did the same thing in the second quarter.