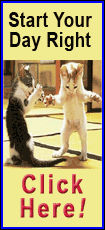 "I'm not going to call it a revenge game but that's what it is," Rivers said. "We really just wanted to get a big win here. We're not thinking about revenge. We're thinking about how they are tied with us at the top, or they were, us and Carolina."
The win kept the Blue Devils (24-4, 11-2) tied with No. 7 North Carolina for first place in the Atlantic Coast Conference while Florida State (19-8, 10-3) dropped a game behind.
"We think we beat a really good basketball team tonight," Duke coach Mike Krzyzewski said. "They still have a chance to win the regular season or the tournament in Atlanta. They have a chance to win. We do too."
It was the Blue Devils' turn this time.
Dawkins scored 18 points over the last 11:23 of the first half, going 5 of 7 from 3-point range as Duke took a 39-32 lead. The Blue Devils took the lead for keeps at 17-15 on a layup by Rivers with 10:44 remaining in the half.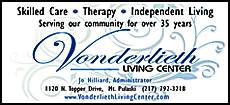 Ryan Kelly added 13 points and Miles Plumlee had 10 for Duke, which shot 42.3 percent from the field, including 13 of 28 from 3-point range.
"We allowed them to do what they do best and knock down 3s," Florida State coach Leonard Hamilton said. "It was very difficult for us to get over the hump."
Michael Snaer had 18 points for the Seminoles, while Bernard James added 13 points, nine rebounds and five blocked shots. Snaer, whose first of two buzzer-beating game-winning 3-pointers this season ended Duke's 45-game home winning streak last month, sat out the last 9:49 of the first half after drawing his second personal foul.
The Seminoles, who have never won an ACC title, beat Duke and North Carolina in January, but they never got a shot at any last-second heroics Thursday although they got within three points twice, the last at 61-58 with 4:17 left on a three-point play by James.
"We hit free throws down the stretch and didn't turn the ball over," Krzyzewski said. "We're a young team. We're getting better."
His players weren't ready to give the Seminoles a shot at winning their third straight in the series.
"They already gave us a tough loss back in Durham," Rivers said. "So that was all in our minds."
Dawkins scored 12 points in a 3-minute span that sparked a 14-4 run midway through the half that gave the Blue Devils a 26-17 lead. The 6-foot-4 Dawkins hit successive 3s just 24 seconds apart a bit later to give the Blue Devils their largest lead of the half, 39-26. Duke led 53-40 6 minutes into the second half.
Dawkins finished 6 of 9 and Rivers was 4 of 8 from 3-point range.