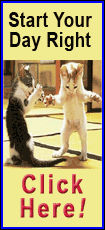 Paul and Griffin are headed to the game as starters in Orlando, having led their team to a 20-11 record in the first half of the lockout-shortened season. Griffin had 12 rebounds and DeAndre Jordan had 16 boards as the Clippers improved to 12-4 at home.
Arron Afflalo scored 20 points and rookie Jordan Hamilton added a season-high 18 points for the injury-riddled Nuggets, who lost their fifth in a row on the road. They played without Danilo Gallinari, Ty Lawson, Nene and Rudy Fernandez.
The teams, who split their first two meetings, played it close throughout with 23 lead changes and 16 ties.
Paul scored 17 straight points over the end of the third quarter and start of the fourth that extended the Clippers' lead to 85-79.
The Nuggets answered with seven in a row, including three by Al Harrington, to take a 91-89 lead. Paul was 11 of 12 from the line and had nine assists.
From there, the Clippers outscored Denver 14-4 to end the game. Griffin had six points, making four straight free throws, while the Nuggets couldn't hit from outside. Harrington airballed a 3-pointer and missed another one on the ensuing possession. He finished with 11 points.
Denver didn't make a field goal over the final 7:27.
Paul scored the Clippers' final 12 points of the third, when they led 80-79. Denver led by five midway through the period before Griffin and Paul combined to score seven in a row and briefly put the Clippers ahead by two.