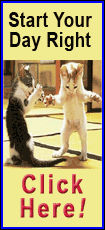 Good enough to beat the Heat?
That's the big question around Chicago these days after last season's brilliant run ended with a loss to Miami in the Eastern Conference finals. The Bulls led the league with 62 wins, only to come up short in the playoffs, and they're looking for more this time around.
If they're going to play for a championship, there's a good chance the road will go through South Beach. For now, the Bulls are rolling along.
They were second to Miami in the Eastern Conference with a 27-8 record after Wednesday's win over Milwaukee and in a good spot heading into the All-Star break. They had four more victories than they did through 35 games last season, even though Rose, Luol Deng and Richard Hamilton have missed time due to injuries.
"We find ways to win," Rose said. "Last year, it was new to everyone. This year, I think we're more comfortable with how (coach Tom Thibodeau) wants to play, knowing that he just wants us to go out there and play hard and play together all the time. This year, I think that we do that the majority of the time."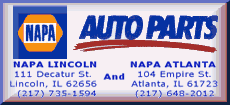 Not that it's been easy.
Besides the condensed schedule brought on by the lockout, they've played more road games than any team except Sacramento. They've gone with their projected starting lineup just five times because of injuries, yet the wins keep piling up.
The Bulls are 14-6 on the road, and they continue to get by even though they've been short-handed most of the year.
They were counting on Hamilton, who was signed him in the offseason, to take some of the pressure off Rose in the backcourt, but thigh and groin problems have limited the veteran guard to just 11 games.
Deng has dealt with a torn ligament in his left wrist but is headed to his first All-Star game. Rose has missed more games this season (10) than he did in his first three years combined (six) because of toe and back problems, but the league's reigning MVP declared himself pain-free on Wednesday. He said the pain in his lower back that caused him to miss five games recently is gone, and that is good news for a team that knows it's likely won't reach its ultimate goal without its superstar.