Jordan Eberle had a goal and an assist and Taylor Hall also scored for the Oilers (24-30-6), who have the second-worst record in the NHL.
Edmonton broke the deadlock on a power play at 3:26 of the second. Hall was able to find an inch to squeeze the puck between the post and Ilya Bryzgalov's skate for his 22nd of the season and a 1-0 Oilers lead.
Edmonton went up 2-0 at 8:04 of the second as Eberle picked up a loose puck and sent a shot from the slot that bounced off Bryzgalov's inside pad before trickling across the goal line.
It was the 27th goal and 60th point this season for the second-year forward.
Late in the period, the Flyers' Scott Hartnell was given a kneeing penalty after taking a run at Magnus Paajarvi who had to be helped off the ice with what looked like a knee injury.
Edmonton outshot Philadelphia 15-6 in the second period.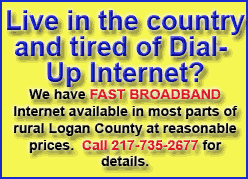 The Flyers came close to scoring five minutes into the third as a Jakub Voracek shot got past Dubnyk, but was fished to safety by Oilers defender Tom Gilbert before it crossed the goal line.
The Oilers were awarded a penalty shot with just under three minutes to play as Kimmo Timonen hauled down Shawn Horcoff on a short-handed breakaway.
Horcoff was stopped on the chance.
It was Dubnyk's third career shutout.
The highlight of the scoreless first period was a marathon fight between the Oilers' Darcy Hordichuk and Philadelphia's Jody Shelley eight minutes into the game.