Whitney also had a goal and an assist in regulation for the Coyotes, who won their fourth straight and improved to 9-0-1 in their past 10. Shane Doan and former Flames forward Daymond Langkow also scored in regulation for Phoenix.
Alex Tanguay had a goal and an assist in the first period for the Flames, who lost their second straight game at home. Matt Stajan and Olli Jokinen also scored.
Mike Smith made 21 saves in the Phoenix net before turning aside both Tanguay and Jarome Iginla to secure the shootout victory. Smith extended his career-high winning streak to nine games and his personal record against the Flames to 3-0.
Miikka Kiprusoff stopped 26 shots.
The game marked the return of forward Curtis Glencross and defenseman Derek Smith to Calgary's lineup. Glencross missed 13 games with a knee injury, while Smith sat out the last 22 with a high-ankle sprain.
Smith made an early impact as he fired a point shot on the Phoenix net that Smith bobbled before directing wide.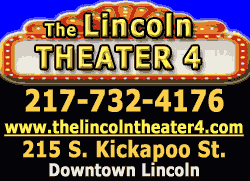 Glencross then almost put the Flames up 1-0 when he redirected a pass from Iginla off the post before Smith kicked the puck out of the way.
A short time later, Smith left his net to play the puck with Glencross bearing down on him. Tanguay intercepted Smith's clearing attempt along the sideboards and directed a pass into the slot that deflected off Coyotes forward Lauri Korpikoski and into the wide-open Phoenix net.
The Flames continued to press and built their lead to 2-0 when Stajan converted a feed from Tanguay to end a 14-game goalless drought.
Langkow drew the Coyotes within a goal at 1:32 of the second period when he one-timed a pass from Whitney into the top corner over Kiprusoff's blocker.
Phoenix nearly tied the game a short time later when newly acquired forward Antoine Vermette rang a shot off the post.