For the last two years, the two women have made the custom-designed sheets to go on top of children's napping cots, and Moriearty herself has manufactured approximately 200 of them.

Their donation to the child care is a part of an outreach ministry of St. John United Church of Christ.

Reifsteck said it began two years ago when she was making a donation of craft supplies to the child care center. While there, she asked Moore if there was something special the church could do to help support the work of the child care. Moore immediately thought of a need and asked if there was anyone who would be able to do some repair and mending to the day care's cot sheets.

Reifsteck said she could do the repair work and took with her that day six or eight sheets that needed to be fixed. When she returned them later, she found that Moore was working on trying to make new sheets for the cots, using large bed sheets.

"She happened to have some large sheets, along with two or three very thin 'sad' cot sheets I could use as a pattern," Reifsteck said.
So Reifsteck took the sheets and some elastic the day care provided to her and turned them into the little sheets the day care needed.
As Reifsteck worked on the project, she realized the need at the day care was more than she alone could handle, so she called on the outreach ministry of the church, seeking helpers.
Moriearty was the one who responded and soon began whipping out new sheets for the day care.
Reifsteck laughed, saying, "I would talk to her and she'd tell me she'd done 30 or 40 sheets, and I had done, maybe 10!"
In the two years they've been working on the sheets for the child care, Moriearty said she's earned a new nickname: "They just call me the sheet lady!"
Moriearty says it is really something she likes to do. She's technically been retired for the past several years, but she enjoys staying busy and also helping others at the same time.
To produce the sheets, Moriearty uses secondhand sheets that are clean and in good condition. She said many of what she and Reifsteck use are donated to the project by other church members, plus she shops around at the local thrift stores and picks up good used items.
In addition, she experiments with using other products such as curtains. She said if the material is the right kind, they make very nice sheets for the children.
Moore noted one of the things the kids enjoy about the sheets is that they come in a variety of colors, and some of the kids have their favorites.
In some ways, the sheets are like a security blanket for some of the small ones, Moore explained.
"It's funny to watch them. They will curl up with them, pull them up close to them, and we even have a few who like to crawl in between the sheet and the cot. They look like little turtles sticking out of their shells," she said.
Moriearty says she started sewing at the age of 7 and loved it. She remembers that dry goods such as flour came in cloth sacks.
"My mother would give me the sacks because if I ruined them, nothing was lost," she said. "I remember when I was little I enjoyed making my own dress designs and sewing my own clothes."
Moriearty said she still enjoys the sewing, and she also shares that her sewing machine is one from the 1950s.
"That machine has seen a lot of sewing," she laughed.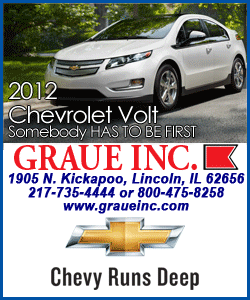 For Moore, the value of the sheets is more than just money, though the money part is still important. She shared that if she had to buy the 200 sheets she now has on hand for her kids, it would have cost her nearly $2,000.
"We all know, the day care has struggled in the past, and it is gifts like this that help us out so very much," Moore said.
In addition Moore said directly to Moriearty when they were together Wednesday: "When people like you take a moment out to give to us, it is such a blessing."
Moriearty responded that it is a blessing in both directions, because it is good for her to know she is doing something to help a very worthwhile program.
In addition to making new sheets, Moriearty and Reifsteck also continue to make repairs to the existing ones. On Wednesday afternoon, Moriearty delivered a large stack of new sheets, plus a bag full of mended ones. And, Moore had a stack in need of repair for her to take along when her visit ended.
Moore said there are currently 73 children enrolled in the day care program. For the smaller children, sheets are required to be changed twice per week, and for the older children, once per week.
In addition she noted there are those occasional accidents, when a fresh sheet is needed right away. Having the stockpile of over 200 makes it all the easier for the day care to provide the clean and healthy environment the children deserve.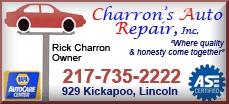 Christian Child Care is a National Association of Child Care Professionals-accredited daycare with a three-star state rating. In the state of Illinois only 400 day cares have achieved the three-star level.
Also in the state of Illinois there are only four day cares that have achieved the four-star level, but Moore has set her sights on that fourth star and intends to sometime in the future become the fifth day care in the state to reach that height of achievement.
Moore said she is always open to anyone who would like to volunteer at the school or anyone who, like Reifsteck and Moriearty, would like to offer a useful donation.
"We are always in need," she said, "and always happy to see people want to become involved."
In addition, the outreach ministry at St. John is also open to donations for their sheet project. Good used sheets and elastic are the primary needs. Anyone who would like to make a donation to the project can contact Reifsteck at 855-1645 or Moriearty at 732-8535.
[By NILA SMITH]