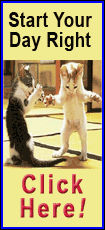 Route 66 experience hub at Postville Park
Ladd presented copy of one of many color panels that are being created for Route 66 locations in Logan County. One would serve as a directory for the Route 66 Experience Hub to be located at Postville Park. The completed panel is a "you are here" showing the entire state of Illinois and Route 66 passing through it. (See illustration.)
The panel will have photos and descriptions of points of interest along the entire route through Illinois, with a large red arrow indicating Lincoln as the "you are here" site.
Ladd said this is the first panel to be completed, and other panels on the Experience Hub will be specific to Lincoln and Logan County.
He noted the project is a little behind schedule, but he still believes the hub will be ready for installation within the next two months, just in time for warm weather.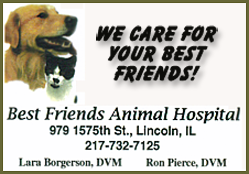 Improvements made at the world's largest covered wagon
The world's largest covered wagon has a new, more durable cover this year. Ladd said a new cover for the wagon had been purchased and installed and that it is holding up nicely.
He noted the previous cover had been ripped apart by high winds, but the new one is made of a more durable tarp-like material and has stood up against the high winds this winter very well.
In addition, he noted there is now nighttime lighting on the wagon.
He said this is a move to make the wagon something visitors will want to see at night, and it will hopefully encourage those who want to do that to stay over at a local motel.
He noted the wayside signage that went up at the wagon site last year and says it looks very nice.
Ladd also noted that in polls taken among the businesses in the vicinity of the wagon, it has been estimated the wagon gets an average of 100 to 150 visits per day.
Route 66 Garage Sale to become a Lincoln-only townwide sale
For the past five years there has been a Route 66 Garage Sale that included several communities along Route 66 in Logan County. However, it appears this year the annual event will go to the wayside with something new taking its place.
Ladd said in general, events such as this have a lifespan of about five years, so the summertime event has run its course in Logan County.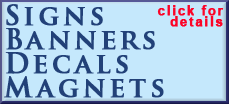 Instead, Ladd is proposing a Lincoln-only townwide garage sale. He reminded the city the annual sale was never a tourism project, but rather it was part of the Route 66 Heritage Foundation. Because that organization is smaller, the larger sale was something they really didn't have the manpower to pull off. He said trimming the event down to Lincoln only would be much more manageable.
As he discussed this, Mayor Keith Snyder reminded Ladd there is now electricity in Melrose Park as well as Postville Park. He said there is no water at Melrose, but Tracy Jackson, the city street department superintendent, added that water could be put into Melrose with little problem.
Ladd said he did still want to use the parks, making them open for organizations that want to hold fundraiser sales.
He said the townwide sales would be May 11 and 12.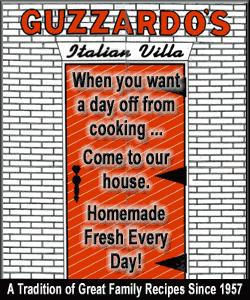 Route 66 Motor Tour returns for second year in a row
The statewide Route 66 Association last year had their annual motor tour dinner in Lincoln. Ladd reported the group wants to once again this year have their annual dinner at Lincoln College.
Snyder commented on this, saying last year he had attended the dinner, and it had been a very enjoyable time he would recommend to anyone. He said he enjoyed hearing about Route 66 from a group that is so interested and involved in it.
Sports commission to hand out welcome bags at this weekend's tournament
This weekend the Lincoln Junior High School will host a basketball tournament that will bring in kids and their families from all around the region.
Games for third- through eighth-grade teams will be played in a wide variety of locations throughout Lincoln.
Ladd said this year the Logan County Sports Commission in partnership with the tourism bureau will be on hand at the games, handing out welcome bags from Lincoln and Logan County.
Ladd said he couldn't take any credit of this project as the one behind it all was Kent Froebe, Lincoln Junior High principal and a member of the sports commission.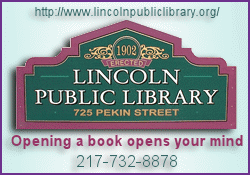 The annual event draws hundreds of visitors to Lincoln as folks come in from Athens, Metamora, Morton, Pekin, Peoria, Washington and beyond.
To see bracket information for boys' and girls' teams and game locations, visit http://www.lincolnjhs.com/pages/
TournamentBrackets.html.
Ladd said plans are being made in Atlanta for four softball tournaments this year, and another four are being planned at the Lincoln Park District, which should also attract out-of-town visitors.
Tourism board ready to approve master plan
The Logan County Board is expected to vote on and approve the Logan County Master Plan this week.
Ladd said if they do so, that will open the door for the tourism board to also vote their approval of the plan at their meeting on Feb. 28.
Tourism to celebrate 25 years
The tourism bureau has been an active part of Lincoln and Logan County for 25 years this April. Ladd said this year the annual tourism breakfast will take place at the American Legion on the bureau's anniversary date, April 20.
Railsplitters sponsor an old-fashioned barn dance
Finally, Ladd said he wanted to encourage everyone to come out to the park district center on Primm Road this weekend and enjoy an old-fashioned barn dance sponsored by the Logan Railsplitting Association.
Admission fees to the dance will go to support the association as they plan for their annual festival in September.
[By NILA SMITH]
Past related article