Though television screens beamed images of Carter emerging from the dugout, embracing teammates in enveloping hugs and sliding into home plate, those who knew him spoke more of his compassion, his devotion to faith and family and his genuine goodness.
"I'm gonna miss that smile, I'm gonna miss every part of Gary Carter because of the way he was," said Johnny Bench, another Hall of Fame catcher. "For those who knew him, no words are necessary. For those who didn't, no words are adequate."
Carter died Feb. 16 of brain cancer. He was 57.
Tommy Hutton, who played with Carter on the Montreal Expos, remembered his friend's passion and enthusiasm. His three children drew laughter while talking of their father's obsessive neatness, organizing everything from his locker to the refrigerator. Tom Mullins, a pastor who befriended Carter, spoke of his competitiveness on everything, even over who recovered from knee surgery faster.
"The way he lived his life is the way that everybody wants to live their life," Bert Blyleven, another former player who became friends with Carter, said outside the service at Christ Fellowship Church.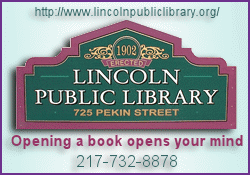 Carter was an 11-time All-Star and three-time Gold Glove winner. His single in the bottom of the 10th inning of Game 6 of the 1986 World Series helped the Mets mount a charge against the Boston Red Sox and eventually beat them.
Carter played nearly two decades with the Mets, Montreal, San Francisco and the Los Angeles Dodgers. He led the Expos to their only playoff berth and was the first player enshrined in Cooperstown wearing an Expos cap.