"We've got the worst group of seniors right now that I've ever been associated with," Pat Knight said. "Their mentality is awful. Their attitude is awful. It's been their (custom) for the last three years. To come out in a game like this, with no emotion and flat, it's terrible."
Knight is in his first year at Lamar, a Southland Conference team, after being let go by Texas Tech. The Cardinals are 17-11 with three league games remaining. He said several times during Wednesday's postgame news conference that he's at the school to "clean things up" and that next year things will be different when the current seniors are gone.
"These guys are stealing money by being on scholarship with their approach to things," he said.
He said no one has stepped up to help lead the team in a better direction and says there's an "infestation" of players that are difficult to coach.
"When I played, if you acted the way some of these guys did, you got shoved in a locker with a forearm up against your neck and told: `You don't do that. That's not how we do things at Indiana,' and that's what we need," Knight said while not specifying who did that when he was playing for the Hoosiers under his father.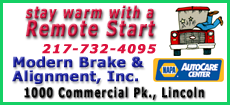 After he calls his seniors "the worst," he goes down the box score and reads off several players' statistics and said that they have an "attitude problem."
After that he gets much more personal.
"We've had problems with these guys off the court, on the court, classroom, drugs ...," Knight said. "If you act this way in the real world, you're going to be homeless, without a job."
Knight's rant begins when senior Mike James is at the podium beginning to answer a question. The coach stalks up to the podium while telling James to leave.
"All right, let's go, I'm next," Knight said. "Because you don't have a clue what it takes to win."
Messages left with a Lamar spokesman seeking comment on Knight's rant weren't immediately returned Friday afternoon.