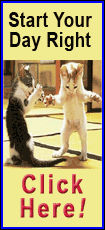 Brey's cool during a season that appeared ready to slip away in the first month has helped his team produce a turnaround that has college basketball shaking its collective head. The Irish lost three starters from last year's 27-7 team and their top returning player, Tim Abromaitis, appeared in only two games before his season was ended by a knee injury.
The Irish were 5-4, including a 20-point loss to Gonzaga, in early December, just hanging on. They went into Louisville on Jan. 7 and won a double overtime game against the then-No. 11 Cardinals.
And then came the victory that swung the season, a nine-point win over then-No. 1 and unbeaten Syracuse on Jan. 21. The Irish haven't lost since.
Road wins at Seton Hall, Connecticut, West Virginia and Villanova -- after trailing by 20 -- and a rout of a good Marquette team at home were part of the school-best, nine-game Big East winning streak.
The Irish are now 20-8 (12-3 Big East) and Brey has his sixth straight 20-victory season.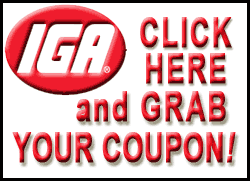 "To have nine wins in the Big East, let alone nine of them in a row, it's really unbelievable," center Jack Cooley said. "It's never been done here before."
So, what happened?
"No one quit. We were bound and determined to figure it out and we did," senior forward Scott Martin said.
Guards Eric Atkins, who started six games ago, and Jerian Grant, the son of former NBA player Horace Grant, give the Irish the speed and quickness out front, especially on defense. Martin, the lone starter from last season, provided leadership; a slimmed-down Cooley, at 6-9, became a major force inside and could be the Big East's most improved player. He has 10 double-doubles this season; and freshman Pat Connaughton has been a sharpshooter at times from the 3-point line, hitting seven in the comeback win against Villanova. Sophomore Alex Dragicevich has also been a key contributor.
Translated: the Irish listened to Brey, got comfortable with one another, started playing better defense and began to make more shots, especially from the 3-point line where they were 9 for 16 in a 71-44 rout of the Mountaineers on Wednesday night.
"We've always had really coachable guys here. I don't know if I've had more fun with a group and that's saying a lot after last year," Brey said recently.
"They let us teach back in November and December when we weren't very good and that was really a key. It started with guys who wanted to be good, leadership that kept selling the message even when you're losing, saying, 'Hey we got to get better at this.' That's probably the most gratifying thing."