It was so much fun that Irving wasn't too upset that all those 3-pointers came in a meaningless game.
Irving was a perfect 8 for 8 from beyond the arc and finished with 34 points, helping Team Chuck beat Team Shaq 146-133 in the Rising Stars Challenge on Friday.
Indiana's George added 23 points but the night belonged to Irving, who picked up where another No. 1 overall pick left off in the NBA's showcase game for its first- and second-year players. Wizards point guard John Wall earned MVP honors last season when he was a rookie.
Irving said he couldn't remember being so hot from the field.
"No, it's never occurred in my career," he said. "You know, it's kind of unfortunate that it comes in the All-Star game. These stats don't carry over into the season. But at the end of the day, it was still fun to get out there with those talented guys. So it was a great experience."
Cleveland's Tristan Thompson scored 20 points to lead Team Shaq. New York Knicks sensation Jeremy Lin only had two points.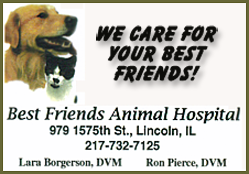 This year's Rising Stars Challenge had a different format, with the rookie and second-year players mixed together on teams for the first time. The league also inserted a little more name recognition with former stars Shaquille O'Neal and Charles Barkley serving as general managers and drafting the teams.
While the teams had a different look, there was once again no real defensive effort and plenty of fan-pleasing fast breaks and flashy play.
"It's what All-Star games are, there's not a lot of defense," Team Chuck co-head coach Maurice Cheeks said.
Lin had a relatively quiet night. His biggest highlight came early in the second half when he took a pass from Minnesota star Ricky Rubio and drove it underneath for a reverse layup.
He played just nine minutes before heading to the bench in the second half, and instead mostly yielded to the more high-flying players on his team. He took just four shots.