Johnson-Odom, the team's leading scorer, sat out the first half along with Junior Cadougan and Vander Blue due to an undisclosed violation of team rules. Still, the Golden Eagles (24-5, 13-3 Big East) won their fifth straight and 12th in the last 13 games.
Marquette fell behind by 15 early in the second half, but Crowder and Johnson-Odom led a 24-8 run and Marquette overtook the Mountaineers (17-12, 7-9), who may need to win their final two regular-season games to have any chance at an automatic bid to their fifth straight NCAA tournament.
Cadougan's layup put Marquette ahead to stay, 54-53, with 4:17 remaining. West Virginia had a chance to win it, but Darryl "Truck" Bryant missed a wild, off-balance shot from the baseline with 2 seconds left.
Bryant, who had shot 24 percent from the field in his 10 previous games, led West Virginia with 25 points.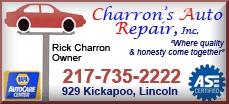 Kevin Jones, the conference's leading scorer and rebounder, spent most of the game in foul trouble and was limited to 12 points and six rebounds.
With Johnson-Odom, Cadougan and Blue benched for the first half, reserve Todd Mayo got his second start, although he, too, was ordered to sit out in the second half due to a similar violation.
Jamail Jones was given his first start of the season, while Derrick Wilson got his second.
Marquette led briefly in the first half and didn't get any momentum going until West Virginia fell apart down the stretch.