Lin isn't an All-Star, but he starred Friday in Orlando.
"Just to be here and to see the company and all the players that are here," Lin said, "it's just been unbelievable, and I'm just trying to take it all in and embrace it and enjoy it every step of the way."
The NBA determined there would be too many reporters and cameras to have Lin meet with the media Friday along with the other players in the Rising Stars Challenge. So the league gave him his own availability, territory that only goes to Commissioner David Stern.
Lin's first question was from Knicks teammate Landry Fields, who asked his backcourt mate if he knew who the MVP of the San Francisco Pro-Am was in 2009 and 2010. Lin, from the Bay Area, knew it was Fields.
"He played for the Oakland Believers, and he doesn't have a lot of friends," Lin said.
Fields is Lin's closest friend on the Knicks, and Lin spent the night before his breakout game sleeping on Fields' couch since his brother's place, where he had been staying, was unavailable.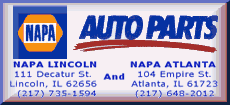 The couch story became well known -- Fields even posted a picture of it on Twitter -- and Lin revealed that a couch was going to be part of the Slam Dunk contest before Knicks rookie Iman Shumpert had to pull out with a knee injury.
"Landry was going to roll a couch out with a cover over it, I was going to be sleeping underneath it, and then we were going to pull the cover," Lin said. "I was going to throw to Iman an alley-oop from the couch, and he was going to jump over both me and the couch, windmill it and then sit down and have Landry hand him a Sprite."
Lin has led the Knicks to a 9-3 record since joining the rotation on Feb. 4. He feared for his NBA career only days earlier, praying that he wouldn't be cut before a Jan. 27 game in Miami.
Even with his stellar play, Lin wasn't supposed to be here, his emergence coming after the Rising Stars rosters were set. He planned to be on a beach somewhere, only to be drafted by Shaquille O'Neal for Team Shaq -- who never gave Lin the word himself.
"Shaq missed practice this morning, so I don't know, I think we should fine him or something, because we were all expecting him to be there," Lin said. "But I look forward to meeting him soon."