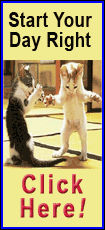 Marquette spokesman Scott Kuykendall says starters Johnson-Odom, Junior Cadougan and Vander Blue were benched for the first half Friday night. Todd Mayo was ordered to sit out the second half due to a similar violation.
Jamail Jones was given his first start of the season, while Derrick Wilson and Mayo each got their second start.
Johnson-Odom leads the 10th-ranked Golden Eagles with 18.7 points per game.
Marquette entered with wins in four straight games and 11 of 12 overall.