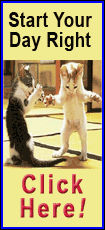 Gabriel Landeskog and Steve Downie each had a goal and an assist and Matt Hunwick also scored for the Avalanche, who were up to their usual tricks against the Blue Jackets. They are 32-8-1-1 against Columbus, including 15-5-1-1 on the Blue Jackets' home ice.
The Avalanche won a second game in a row for the first time since Dec. 31. They started the night two points out of the eighth playoff spot in the West.
The game was the first for the Blue Jackets since they made two major trades this week.
On Wednesday the Blue Jackets traded center Antoine Vermette to Phoenix for a 2012 second-round pick, a conditional fifth-rounder in 2013 and injured goalie Curtis McElhinney. Then on Thursday night they sent second-leading goal scorer Jeff Carter to Los Angeles for defenseman Jack Johnson and a conditional first-round pick.
Johnson arrived at Nationwide Arena during the second period for his physical and received a loud ovation when he was introduced to the crowd in the third period.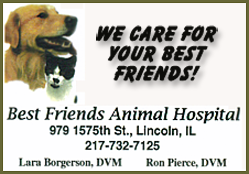 Capitals 4, Canadiens 1
WASHINGTON (AP) -- Alex Ovechkin returned from an injury to combine with Jason Chimera on a pair of goals 16 seconds apart, and the Capitals ended a three-game losing streak.
Ovechkin missed Washington's previous game, at Ottawa on Wednesday, with a lower-body injury. As it is, the two-time MVP is having what might wind up as his worst NHL season, with only 25 goals and 21 assists so far. He went into Friday with all of four goals in the preceding month.
But Ovechkin's slap shot from the left circle off Dmitry Orlov's pass got past goalie Carey Price at 8:58 of the second period, while the official scoring for Chimera's breakaway goal still was being announced over the loudspeakers.
Ovechkin dropped a knee to the ice and punched a glove to celebrate.
Mathieu Perreault scored for the hosts in the first period, and Joel Ward added an empty-netter with 35.1 seconds left. Michal Neuvirth made 30 saves, although he did allow the first goal Montreal has scored against Washington since March 15, 2011.
Islanders 4, Rangers 3, SO
UNIONDALE, N.Y. (AP) -- P.A. Parenteau scored two goals in regulation and linemate Matt Moulson netted the winner in a shootout.
Parenteau scored in the first and second periods after Moulson opened the scoring as the Islanders grabbed a 3-1 lead. But the Rangers overcame sloppiness in front of backup goalie Martin Biron and got even on goals by Marc Staal, Marian Gaborik and Derek Stepan.
It wasn't enough as Evgeni Nabokov returned after a bout with the flu and made 33 traditional saves and three more in the shootout. Frans Nielsen also scored in the tiebreaker for the Islanders, who had lost three of four.
Gaborik had the lone shootout goal for the Rangers, 1-2-1 in their past four. They have lost consecutive games for the first time since mid-December.