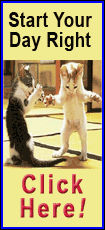 (Copy)

How Many Employees: 3

How long have you been a Chamber member?

Since 1982

I joined the Chamber because…

Community involvement is very important for business and for the betterment of the community.

Why did you decide to invest in Logan County?

This is a great place to raise a family and it is where my roots are. I was born and raised here. That is why I served for 20 years on the Lincoln Elementary School board, 8 years on the LCHS board, and many years of scouting.

What products and services do you offer to Logan County?

Orthodontic treatment for adults and children; specializing in Invisalign.

What does the future of your business look like?
We will be doing fewer and fewer fixed appliances (braces) and more Invisalign. Patients enjoy the benefits of no diet restrictions and no worry about broken brackets, which are emergencies. Time is longer between appointments, which means less missed school or work, and hygiene is much less of a problem. After being in orthodontics for 39 years, I think Invisalign is one of the most significant advances in patient treatment.
Contact person: Dr. Wilmert or Sharon Fak, 217-732-8523
[Text copied from file received from the Lincoln/Logan County Chamber of Commerce]