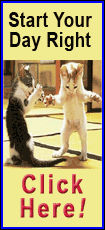 Kenny Kadji added 15 points for the Hurricanes (17-10, 8-6 Atlantic Coast Conference), who pulled into a tie with Virginia for fourth place in the conference standings.
Miami played without starting center Reggie Johnson, declared ineligible by the school an hour before the game after an investigation revealed members of his family had received benefits not allowed under NCAA rules. According to a statement released by the university, "Johnson was unaware of the benefits and his family was told they were permissible by a member of the former basketball coaching staff."
Miami is seeking a quick resolution from the NCAA in an attempt to reinstate Johnson, who is averaging 10.6 points per game.
Michael Snaer scored 20 points to lead third-place Florida State (19-9, 10-4).
The Seminoles rallied from a 59-42 deficit with 5:07 remaining and got within 65-58 on Snaer's two free throws with 2:39 left.
Scott, Kadji and Shane Larkin each hit two free throws in the next 58 seconds as Miami increased the lead to 71-58. Larkin finished with 13 points.
The Hurricanes expanded a four-point halftime lead and outscored the Seminoles 14-8 in the first 5:15 of the second half. Rion Brown hit the fourth 3-pointer in Miami's early second-half spurt to increase the lead to 38-28.
Snaer's three-point play with 10:48 left cut it to 44-35 before the Hurricanes responded with consecutive 3-pointers from Trey McKinney Jones and Malcolm Grant.