Even after that duo piled up the points, the NBA All-Star game came down to a defensive play.
A bloodied Bryant scored 27 points, moving past Michael Jordan as the career scoring leader in the game, Durant had 36 in an MVP performance, and Blake Griffin's interception of LeBron James' pass secured the Western Conference's 152-149 win over the East on Sunday night.
Bryant shook off Dwyane Wade's hard smack to his nose and was still on the floor to say something to James after he threw away a pass in the closing records.
"You know, you have some of the best competitors out on the floor at the same time," James said. "Not only me and Kobe, but D-Wade and Durant and (Carmelo Anthony) and (Chris Paul), and all the rest of the guys. We all wanted to win, and it came down to the last minute or last seconds."
James and the East cut a 21-point deficit to one in the closing seconds, but weren't able to move in front. James had 36 points and fellow Heat star Wade finished with a triple-double.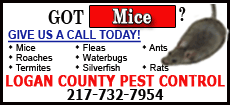 "It was fun," Durant said. "That's the type of All-Star game you want to see."
Griffin scored 22 points for the West, which rang up 88 points in the first half, setting an All-Star record. But he won the game with his defense, picking off James' pass when the East had a chance to tie in the final seconds.
"When I tried to throw it late, that's what usually happens and it results in a turnover," James said. "Definitely wish I could have that one back."
Griffin then hit one free throw with 1.1 seconds left, and Wade was off on a 3-point attempt from the corner. He finished with 24 points, 10 rebounds and 10 assists, joining Jordan and James as the only players with All-Star game triple-doubles.
Bryant was bloodied by a hard foul from Wade and stayed in the game, but left to be evaluated afterward and did not speak to the media.
Durant's win left Bryant tied for the All-Star record with his four MVP awards. But he got a bigger mark in his 13th All-Star game.
He broke Jordan's record of 262 points on a dunk with 4:57 left in the third quarter and now has 271 for his career. He passed Oscar Robertson (246 points) and Kareem Abdul-Jabbar (251) earlier in the game.
"That record he got tonight, with KD in the league, I don't know how long it's going to last," Wade said.
It nearly wasn't enough, as the East's comeback had the crowd filled with entertainers and athletes chanting for defense -- never a part of the All-Star game vocabulary -- in the final seconds.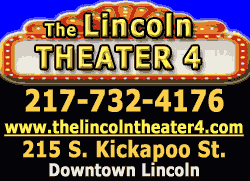 James hit two long 3-pointers in the final period, and the East had a chance when Bryant, with the crowd loudly booing, missed a free throw with 18 seconds left and the West up 151-149.
But New Jersey's Deron Williams was short on a 3-pointer, and after the East came up with it, James fired a pass into a crowd that Griffin intercepted.
On a colorful night in Orlando, from pregame performer Nicki Minaj's pink and green hair to the neon sneakers many of the stars wore, Dwight Howard had nine points and 10 rebounds as the game's host.
The NBA's first All-Star game in Orlando in 20 years wasn't close after 2 1/2 quarters. But players always say it gets competitive in the final five minutes, and James was again up for the challenge.
He hiked his scoring average to 25.9 points over his eight All-Star games, and someday he'll probably take the record Bryant set Sunday.
But he couldn't quite catch Kobe in the game.