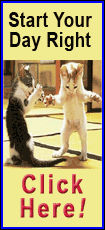 The Oklahoma City Thunder forward scored 36 points and grabbed seven rebounds Sunday night to help the West hold off a late charge from the East in a 152-149 victory.
"It's just exciting to be named (an) All-Star, but to step it up another level and become MVP, it's only something as a kid you dream about," Durant said. "Coming from where I come from, I didn't think I would be here. Everything is just a blessing to me."
His performance was a small piece of All-Star redemption for Durant after he came up just short against Minnesota's Kevin Love in Saturday night's 3-point Shootout.
Durant dazzled with a scoring barrage that included jump shots, slashing layups and dunks to help the West open a 21-point lead. He even eclipsed West teammate Kobe Bryant, who scored 27 points and passed Michael Jordan to become the top career scorer in All-Star game history.
Durant said there was no special method to how he approached the game, but said he and West coach Scott Brooks did have a discussion back in Oklahoma City in which Durant let him know he didn't mind logging a high number of All-Star minutes.
Durant finished the night playing a game-high 37.
"I'm always like that," Durant said. "You know, every game I play in I try to be aggressive and be myself. It made it easier having my coaches over there, as well. ... People just sacrificed shots, and that's what you like to see from superstars."