Mahan won four holes in a five-hole stretch starting with a 9-iron to 2 feet on the sixth hole, building a 4-up lead through 10 holes. Even as McIlroy threw his best stuff at him on the back nine, Mahan responded with two clutch birdies to stay in control.
Mahan won, 2 and 1, to capture his second World Golf Championship title.
"He's the best player in the world right now," Mahan said. "I knew he'd made a charge, and he did."
McIlroy defeated Lee Westwood in the semifinals Sunday morning, a high-stakes match because if either of them won the Match Play Championship, they would replace Luke Donald atop the world ranking.
Mahan made sure that didn't happen this week.
He played 96 holes in his six matches and had 35 birdies on his scorecards. Mahan defeated Mark Wilson in his semifinal match -- Wilson was his only opponent all week who had not played in a Ryder Cup or a Presidents Cup.
McIlroy, who made seven birdies in a 10-hole stretch Sunday morning to beat Westwood, couldn't muster any magic in the afternoon. He missed a 4-foot par putt that would have won the opening hole, then fell behind with a series of mistakes.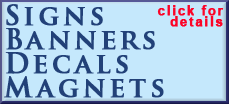 On the seventh hole, with Mahan already in trouble in a deep collection area left of the green, McIlroy pulled his short iron and joined him there. But it took McIlroy two chips to get on the green, and he lost the hole with a double bogey.
Then McIlroy's sand wedge hopped over the green on the par-5 eighth and he lost that hole with a bogey.
Mahan's big lead was enough to withstand the McIlroy charge. The 22-year-old from Northern Ireland played the opening six holes on the back nine in 5-under par, but still picked up only one hole on Mahan.
"I tried to claw myself back, but I left myself too much work," McIlroy said.
He also got off to a slow start against Westwood, 3 down through four holes, before roaring past him. McIlroy didn't have the shots, and didn't appear to have the energy, to do that twice in one day.
That was always his concern. There was so much anticipation about his semifinal match with Westwood.
"I knew that might be the toughest thing for me," McIlroy said. "I knew that if I got through, I had to get myself up for the final. That's not an excuse. He was solid as ever. He's a deserving champion."
Mahan became the first American to win the Match Play Championship since Tiger Woods in 2008. He became only the sixth player to win multiple WGC titles, joining Woods, Phil Mickelson, Ernie Els, Geoff Ogilvy and Darren Clarke.
The last time Mahan was in a pressure situation against a player from Northern Ireland was in the Ryder Cup at Celtic Manor, when U.S. Open champion Graeme McDowell made a 15-foot birdie putt on the 16th hole of the decisive match.
Even so, the memories of that match are Mahan duffing a chip on the last hole, even though McDowell was likely to win the match. Mahan has worked hard on his chipping, and he feels it carried him this week.