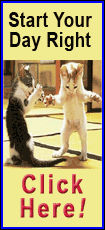 And certainly not a full-on delay that pushed NASCAR into a lunchtime slot Monday for its biggest event of the year.
But the stock-car series will have to deal with a lower-profile stage for its banner day to open a much-anticipated season.
The Daytona 500 was postponed Sunday for the first time in its 54-year history after heavy rain saturated Daytona International Speedway.
"I know a lot of race fans are disappointed and a lot of people at home on TV, but we just hope they tune in," driver Greg Biffle said.
NASCAR officials spent more than four hours waiting for a window to dry the famed track, but it never came. When the latest storm cell passed over the speedway around 5 p.m., they had little choice but to call it a day. The 500-mile race was rescheduled for noon Monday and will be aired on Fox.
It surely was a huge disappointment.
With several intriguing story lines on tap, NASCAR was hoping to capitalize on the success of last season's down-to-the-wire championship race between Carl Edwards and Tony Stewart.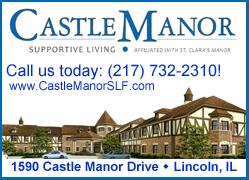 The most significant of them all could be Patrick. The Daytona 500 is the first of 10 scheduled Sprint Cup Series events for Patrick, who left IndyCar behind for a full-time move to NASCAR. She will race for the Nationwide Series championship driving for JR Motorsports.
Stewart, the three-time and defending champion, is trying to snap a 0-for-13 losing streak in the Daytona 500. His 17 victories at Daytona include everything but the 500, ranking him second on the all-time list behind Dale Earnhardt's 34 wins. Stewart will start third when the green flag drops.
And there's Earnhardt Jr., the 2004 Daytona 500 champion. He takes a 129-race losing streak into the event. His last victory was in 2008, his first season with powerhouse Hendrick Motorsports.
Now, it's all on hold. And it could play out in time slots normally occupied for daytime soap operas.
"This is one of the toughest things for us drivers," said Edwards, who will start on the pole. "It's now who can really stay focused. That's not just the drivers, that's the pit crews, the crew chiefs, everyone, the officials. But I think we'll be just fine."
But Monday might be another test for both drivers and fans.
The forecast calls for more rain, and officials are prepared to wait all day and into the night to avoid a Tuesday race, which would strain teams that must get to Phoenix for next week's race.
"The longer runway we have tomorrow to get in the Daytona 500, the greater the likelihood for us to start and finish the event on Monday," NASCAR spokesman Kerry Tharp said. "There are certainly a lot of considerations that go into the start time decision, and we believe scheduling it for noon gives us the best opportunity for us to get the race in tomorrow."
Eight previous Daytona 500s have endured rain delays, the latest in 2009. But never before had storms forced NASCAR's premier event to be moved.
"I think that's a pretty good record for NASCAR," Edwards said. "They've been living right to have 53 of these and never have one postponed. That's pretty spectacular. ... I think NASCAR, they're doing the right thing, you know, not dragging this out."