The Nationals took what they hope is another step toward consistent contention by locking up their third baseman -- and the guy many still call the face of the franchise -- through 2019, adding six years to Zimmerman's existing contract in a deal announced Sunday.
The deal includes a full no-trade clause.
The extra six seasons are worth $100 million, a person familiar with the negotiations told The Associated Press. The person spoke on condition of anonymity because no financial terms were revealed publicly.
"It's nice that it's done," Zimmerman said at a news conference at the club's spring training stadium in Viera, Fla. "It's where I want to be. It's where I've always wanted to be."
He already was signed for 2012 and 2013, with $26 million remaining on the five-year, $45 million contract he got at the start of the 2009 season. He's now guaranteed $126 million over the next eight seasons, and there is a club option for 2020.
"I love pressure. I don't think people get these kinds of contracts that don't want to be in pressure situations. Ever since I've been here, I've wanted to be the guy that's up last in the ninth inning," Zimmerman said. "I've wanted to be the guy that everyone looks to. I've wanted to be the so-called leader. I relish being that guy. I love it. I wouldn't have it any other way."
He grew up not from the nation's capital in Virginia Beach, Va., and his parents still live there.
The two sides talked late into the night Saturday, making enough progress for the 27-year-old Zimmerman to extend a self-imposed deadline that coincided with that day's start of official full-squad workouts. He wanted to get a deal completed now or postpone talks until after the season so his contract situation wouldn't be a distraction in the clubhouse for the Nationals, who are hoping to finally be competitive in the NL East.
Washington finished third in the division in 2011, the franchise's best showing since moving from Montreal.
Zimmerman was the team's first draft pick after the Expos became the Nationals before the 2005 season -- he was taken No. 4 overall that year after playing college baseball at Virginia -- and he quickly emerged as Washington's best player.
He's been an NL All-Star, and also collected Gold Glove and Silver Slugger awards.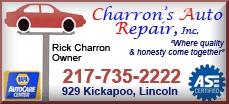 Last season, Zimmerman was limited by injuries to 395 at-bats over 101 games. He hit .289 with 12 homers, 21 doubles and 49 RBIs.
For his career, Zimmerman has a .288 batting average, 128 homers, 214 doubles, 498 RBIs, a .355 on-base percentage and .479 slugging percentage, and he's considered one of the top defensive third basemen in the majors.
He's also emerged as one of the leaders of the team in the clubhouse.
"In my opinion, it's just another indication the organization is moving in the right direction," shortstop Ian Desmond said. "To lock up a guy and show loyalty to your franchise player ... and to see `Zim' be happy at home, and not to have to worry about that any more, it's going to be nice. I'm happy for him. We definitely need him."