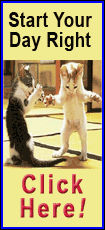 It might not be enough to supplant Andrew Luck as the No. 1 pick.
The two finally got a chance to demonstrate their athleticism Sunday when workouts began.
Griffin showed his speed in the 40-yard dash, finishing officially in 4.41 seconds -- the best of any quarterback. Unofficially, Luck ran a 4.59, the same time Cam Newton posted in 2011, but the time was later adjusted to an official 4.69, fourth among quarterbacks.
Even so, not much has changed in the rankings.
"I think what was surprising to some people was how athletic Andrew Luck is. I think a lot of people might be surprised to compare his measurables to Cam Newton from a year ago," NFL Network analyst Mike Mayock said. "Cam Newton hits you over the head with a sledge hammer as far as his athletic ability; it's pretty obvious, whereas with Andrew Luck, it's sneaky athletic. "
His broad jump (10 feet, 4 inches) was two inches short of Cam Newton's best in 2011, and Luck's vertical jump (36 inches) was actually better than Newton's (35 inches).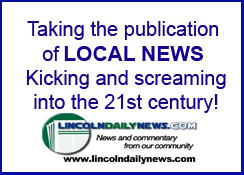 Griffin and Luck both skipped Sunday's throwing drills as planned, opting instead to do that with familiar receivers in a familiar environment during Pro Day workouts.
Justin Blackmon, the No. 1 ranked receiver in this draft class, ran the gauntlet -- a drill in which players must catch balls thrown quickly in succession. Blackmon sat out the 40, as expected, after he said he hurt his hamstring last week.
Three receivers led the official results: Georgia Tech's Stephen Hill, Stanford's Chris Owusu and Miami's Travis Benjamin all finished with official times of 4.36. Receivers A.J. Jenkins of Illinois and Devon Wylie of Fresno State rounded out the top five at 4.39.
Miami's Lamar Miller (4.40) was the fastest running back of the day.
Defensive linemen and linebackers will work out Monday.
But as has been the case all week, the quarterbacks were the feature attraction.
"I don't think they really hurt themselves here," Mayock said. "Most teams will take into account and appreciate the fact that they worked out. Those two quarterbacks are specials kids, and what they did in gym shorts today isn't going to change anything. Outside of not throwing the football, nothing is going to change. Both of them had athletic days (today) which I knew they would."
___
FANS WELCOME: A little more than three weeks after the NFL allowed fans to watch the Super Bowl's media day for the first time, league officials let a smattering of fans watch the combine workouts for the first time.
The league gave out about 250 free tickets to some of Sunday's workouts.
NFL Network televises the performances, but league officials traditionally have kept the workouts closed because they didn't want spectators becoming a distraction by cheering.
On Sunday, fans got to see the showcase group and the head-to-head battle between Griffin and Luck.
___