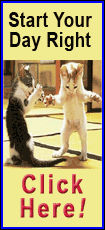 Minnesota Twins reliever Joel Zumaya was diagnosed with a torn ligament in his right elbow on Sunday, meaning his latest comeback bid has ended almost before it began.
Zumaya had signed an incentive-laden, one-year deal with the Twins, who hoped he could bolster their bullpen with his 100 mph heat. General manager Terry Ryan knew Zumaya's long injury history when he offered the contract, but the possibility of getting the overpowering arm that electrified the Tigers in 2006 intrigued him.
"I took a risk. It was a high risk with high reward," Ryan said after the MRI exam revealed the torn ulnar collateral ligament. "Unfortunately it didn't work. And he feels bad. I feel bad."
Zumaya lasted just 13 pitches in his first session of live batting practice Saturday before walking off the mound with pain in his elbow. Ryan spoke with him on Sunday after they received the news, but said it was too early to talk about Zumaya's plans for the future.
The 27-year-old could choose to have Tommy John surgery and start another exhaustive rehab program that could last a year or longer. Or he could choose to retire.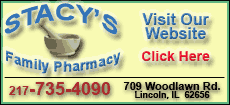 "He's distraught, as you'd expect," Ryan said of Zumaya, who was unavailable for comment. "He's going to come in here in the next day or so and we're going to talk about the immediate future for him."
Zumaya had not thrown a pitch since June 2010 after breaking his elbow while pitching for Detroit in a game at Target Field. He has never been better than in his rookie season with the Tigers, when he was a 21-year-old blast furnace who struck out 97 hitters in 83 1-3 innings and became one of the most feared setup men in the game.
Injuries to his wrist, finger and shoulder followed, limiting him to fewer than 40 innings in each of the next four seasons. Then his elbow snapped in 2010, a frightening scene that led some to wonder if his body could withstand the sheer force of the pitches he uncorked.
But he had never torn the ulnar collateral ligament in his elbow, a common and devastating injury that usually requires surgery and at least 12 months of rehab before a pitcher is ready to get back on the mound.
After a long and arduous rehabilitation of his broken elbow, Zumaya worked out for several teams this winter. Looking for a right-hander at the back end of their bullpen to complement left-handed setup man Glen Perkins and closer Matt Capps, the Twins offered him $850,000. The contract is only guaranteed for $400,000.
"It's ironic that he tore this ligament because that was one of the area's he was healthy," Ryan said. "But when you have something break, sometimes other things go, too, and that's the chance you take. And that's the chance we took, I took. I'll take full responsibility for the decision, it just didn't work. It's as simple as that."