The Sharks played more than half of the night without head coach Todd McLellan, who was inadvertently hit in the head with a stick during a play in front of the bench early in the second period. After staying down for a bit, McLellan walked gingerly to the locker room.
That scary scene came seconds after Nick Schultz's first goal of the season -- a slap shot just four seconds into a Wild power play -- tied the game at 2. Kyle Brodziak won a faceoff and sent the puck to Schultz, who zinged it past Sharks defenseman Jim Vandermeer.
Brent Burns mimicked his former teammate's score with a one-timed slap shot on a Sharks power play midway through the third period. He skated back to the bench with a big smile on his face, but that's not the mood the Sharks finished with.
Matt Cullen ended an 18-game goal-less skid with a deflection of Marco Scandella's shot from the blue. The puck bounced in the goal like a basketball with 5:27 remaining. Then just 74 seconds later, Ortmeyer sliced across the slot and got a stick on Jared Spurgeon's shot.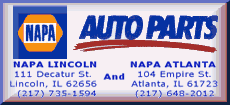 Joe Thornton and Tommy Wingels each scored in the first period for the Sharks, who were flat for the remainder of the middle frame after McLellan's injury. The Wild held a 13-2 shots on goal advantage in that period.
Cal Clutterbuck also scored for the Wild, his first after 10 games without one.
The Sharks, who lost 6-2 to the Nashville Predators on Saturday, face a four-game homestand next week. They've fallen behind the Phoenix Coyotes in the Pacific Division and are only one point ahead of the eighth-place Dallas Stars in the Western Conference race.
They've been lacking fundamentals, confidence and a strong penalty kill.