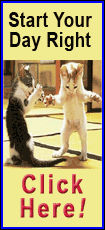 Milan Michalek, Jason Spezza, Jim O'Brien, Chris Neil, and Kyle Turris scored for the Senators.
Lehner was making his first start since being recalled from Binghamton on an emergency basis after Anderson cut his hand last Thursday while preparing food at home.
John Tavares and P.A. Parenteau scored for the Islanders and Evgeni Nabokov made 19 saves.
Erik Karlsson's two assists gave him 65 points and the record for most points in a season by a Senators' defenseman. The old record of 63 was set by Norm Maciver in 1992-93.
The Senators led 2-1 heading into the third period when a turnover by Islanders defenseman Mike Mottau led directly to Ottawa's third goal.
Mottau tried to backhand a pass from behind his net up the middle, but it went first to Neil and then O'Brien, who took a wrist shot that caught the top of Nabokov's glove before going in.
After Parenteau pulled the Islanders to within a goal at 9:04, Neil tapped Nick Foligno's pass out of midair and in past Nabokov at 12:59 to restore the Senators' two-goal lead. Turris scored into an empty net to seal the victory.
The Senators converted both their power-play opportunities in the second period to take a 2-1 lead.