There were 190 basketball games in Lincoln across the two-day period, with 98 being on Saturday and 92 on Sunday.

At Lincoln College on Saturday, the Lynx and Lady Lynx were competing. At Zion Lutheran School there was a volleyball tournament going on. And, in just about every other school in town, there were multiple games for the Lincoln Junior High Trojan Basketball Tournament.

The Trojan tourney involves a wide variety of school-age teams ranging from third through eighth grade and hailing from all parts of the state.

Games were played Saturday in the old gymnasium at Lincoln College, in both front and back courts at Lincoln High School, at Lincoln Junior High, Washington-Monroe, West Lincoln-Broadwell, Central, and Carroll Catholic.

On Sunday, the gymnasium at the Lincoln Center on the Lincoln College campus was also added to the mix.

For area businesses, this tournament provides a big boost to their annual sales figures.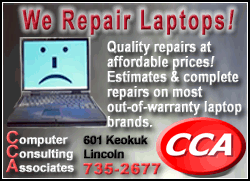 Recently Julie Burr of Hampton Inn said it is one of the big weekends in Lincoln for her motel and others around town.
Eateries such as Culver's were standing room only on Saturday at noon. Saturday night there was not a parking spot to be had at the Lincoln Bonanza, as families gathered for a nice home-style meal before returning to their motel rooms for the night.
This year, the Logan County Sports Commission and the Abraham Lincoln Tourism Bureau of Logan County put together welcome bags for spectators at the games. Each bag contained items such as the Lincoln & Logan County Visitors Guide, a brochure on the Lincoln Heritage Museum at the Lincoln College library building, and a flier telling the story of the world's largest covered wagon. There was a calendar of Logan County events, encouraging visitors to come back again throughout the year, and a flier for the barn dance sponsored by the Logan Railsplitting Association at the Lincoln Park District center on Saturday night. And finally, there was a very nice magazine-style publication called the Central Illinois Visitors Guide. Several Logan County locations are listed and described in the guide.
Although there were close to 200 games in the two-day period, most teams played no more than once or twice per day, leaving families plenty of time to get out, visit the downtown shops, eat out and explore some of the dozens of interesting sites throughout the county.
Tourism director Geoff Ladd spoke recently about this tournament to the Lincoln City Council. He pointed out that these are the types of activities that he and the sports commission want to encourage in Lincoln because they bring so many people into town.
Teams that participated in this year's tournament are as follows:
Fourth-grade girls: Pekin Union Mission, Lincoln, Washington Panthers, Limestone, St. Mary's Crusaders, Peoria Irish, Top Ten, Athens Warriors and the Metamora Redbirds.
Fifth-grade girls: Chatham Hot Shots, Chatham Knockouts, Morton Heat, Washington Panthers, Rochester Rockets and the Shooting Stars-FBC.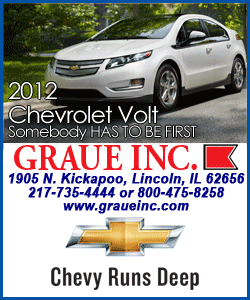 Sixth-grade girls: Lady Tornadoes, Washington Panthers, Morton Heat, CU Lady All-Stars, Lakewood (AL) Lady Lions, Limestone Lightning, Chatham Pride, Monticello and West Lincoln-Broadwell.
Seventh-grade girls: Lincoln Storm, Chatham Knockouts, Limestone Lightning and the Shooting Stars.
Eighth-grade girls: St. Louis Cougars, Lincoln Central, Illinois Chaos and the Limestone Lightning.
Third-grade boys: Pekin Union Mission, Lincoln, Washington Panthers, Limestone, St. Mary's Crusaders, Peoria Irish, Top Ten, Athens Warriors and the Metamora Redbirds.
Fourth-grade boys: Swish, Jr. Lynx, Predators, CU All-Stars, Limestone, Bushnell, Bloomington Kings, Germantown Hills, St. Joseph Spartans, Champaign Press, Marcus Luttrell Warriors, Peoria Irish, Morton Heat, Washington, Champion Fitness, St. Joseph Panthers and the Glenwood Titans.
Fifth-grade boys, North Division: S. Illinois Flames, The Herd, Champaign Storm, CU All-Stars, Washington, St. Joseph Spartans, Illini Bluffs, Chatham Thunder and Limestone.
Fifth-grade boys, South Division: Predators, Champaign Shock, S. Illinois Stars, Peoria Irish, GG Titans, Twin City Tigers, Mahomet Bulldogs, Metamora Redbirds, St. Louis Cougars and the Chatham Titans.
Sixth-grade boys: St. Mary's Crusaders, St. Louis Cougars, Mahomet Bulldogs, 44 Hoops, Illini Bluffs Tigers, Team Illinois, BTBA, Mayhem Black, Champaign Thunder, Mayhem Blue, S. Illinois Stars, Lincoln and Jacksonville.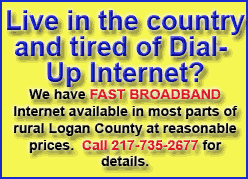 Seventh-grade boys, North Division: Lincoln, Clinton, Germantown Hills, Mahomet Bulldogs, Central Illinois Pride, Jersey Sinclairs and Arcola.
Seventh-grade boys, South Division: Rochester Rockets, Central Illinois Rebels, Brian Cook Elite, Check Game Red, Limestone Rockets, Fieldcrest and the Spartans.
Eighth-grade boys: Hawgs, Fly 711, BN Check Game, BN Thunder, Spartans, Fieldcrest, St. Louis Pythons, Arcola Air, Kings, S. Illinois Flames, Lincoln, Lincoln Trojans and the Jr. Crimsons.
[By NILA SMITH]