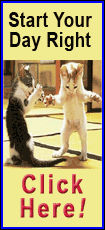 But Chicago is right on Miami's heels in the East, and a number of contenders could emerge for the Thunder out West.
The second half opens Tuesday, and the other big story is Dwight Howard's situation. Orlando has to decide by the March 15 deadline if it will keep or trade its franchise center.
LeBron James and the Heat burn for a second chance. Kevin Durant and the Thunder are storming toward their first opportunity.
An NBA finals matchup is easy to picture.
Durant isn't looking.
"It's too early for that," the All-Star game MVP said. "We're trying to take it a game at a time, a day at a time. I know in Oklahoma City, we look forward to getting better every day, and we'll see what happens."
If the All-Star game was an indication, the series would be a thriller.
Durant and Thunder teammate Russell Westbrook helped shoot the West to a big lead. James and Dwyane Wade almost brought the East all the way back before James' turnover in the final seconds allowed the West to escape with a 152-149 victory.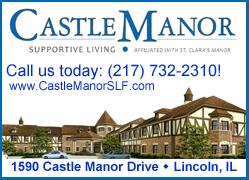 James endured plenty of similar late-game disappointments last June, when Miami fell to Dallas in its first finals with its Big Three. He vowed to be better and play looser this season, and he went into the break as the MVP favorite after a sensational first half for himself and his team.
"We've got a lot of season to go. I'm on the right path, back to playing basketball how I play, and that's back to having fun at a high level," James said. "The best thing about this season so far, we're playing some good basketball. Our team feels that we are one right now, especially with last year under our belt, so we're just going to try to get better every day."
Miami and Oklahoma City rolled into the break with a share of the NBA's best record at 27-7. The Heat have won eight in a row in overwhelming fashion; the Thunder have won five straight and are 15-1 at home.
The NBA's best headed out of Orlando on Monday, and soon Dwight Howard will learn if he's joining them. The Magic have until the March 15 trade deadline to decide whether they will honor his trade request or keep him until the end of the season and risk him leaving as a free agent in July.
The Magic have the East's fourth-best record and look good enough at times to be viewed as a contender. Still, they and everyone else in the East seem clearly behind Miami and Chicago, whether they keep their franchise center or not.
Howard said the Magic haven't hit their peak yet and have an opportunity to compete for the title.
"That says a lot about our team and about the growth of the team despite everything that's been going around," he said. "We've been able to stay focused on what we need to do, and we're only going to get better."